The project – necessary to support humans one day flying to Mars and back – will initially see two USQ researchers travel to NASA's Kennedy Space Center to investigate how to build a facility that could grow plants artificially.
It's hoped a future structure, known as Controlled Environment Agriculture (CEA) facility, could survive the rigours of being installed on the ISS or its upcoming Axiom Station module.
Professor Bernadette McCabe, a director at USQ's Centre for Agricultural Engineering, will travel to the US alongside Dr Cheryl McCarthy. She said this was an opportunity for the university to extend its work in this agri-space sector as part of an international consortium.
"We will be involved in foundational discussions for the development of a space-ready 'Fully Autonomous Controlled Environment' during our workshop at the Kennedy Space Center," said Professor McCabe.
"Our collaboration brings specialist knowledge in automated real-time machine vision sensing of natural objects and plants, including subtle, non-obvious or non-visual features, and robotic systems for plant care including adaptive irrigation and nutrients."
Research partners in the collaboration will include Vertical Future, a UK research company investigating ways to grow plants in vertically stacked layers, alongside Saber Astronautics and the University of Cambridge.
Vertical Future chief scientific officer Dr Jennifer Bromley also highlighted that investment in research and development for space-exploration technologies would benefit people on Earth.
"While this project may sound like the plotline of The Martian, it is important to develop new and innovative ways for astronauts to survive and thrive in their ventures to not just the Moon but also Mars and beyond," Dr Bromley said.
"As we have seen with many other technological advances thanks to the space industry, we will also be able to apply our findings here on Earth, where we continue to develop Vertical Future technologies."
UK Space Agency CEO Dr Paul Bate said the project's ambition was made possible by its international scope.
"Projects like this, which will see Vertical Future work with the University of Cambridge and partners in Australia and the US to develop the use of autonomous agriculture technology for space exploration, highlight the many ways in which we can collaborate with the global space community to help humanity push the boundaries of space innovation," he said.
It's hoped the findings from the research could one day be used to help NASA's future Moon-to-Mars Artemis missions.
Australia's inclusion in the project comes after Space Connect reported in March how the federal government granted two consortiums $4 million each to develop prototypes for lunar rovers as part of its landmark Moon to Mars Trailblazer initiative.
The Australian Remote Operations for Space and Earth (AROSE) consortium and the EPE and Lunar Outpost Oceania consortium will each use the investment to develop a semi-autonomous device that could collect regolith soil samples from the moon's surface for analysis.
The Moon to Mars initiative is a $150 million investment over five years to drive the growth of Australia's space sector. Its flagship "trailblazer" element specifically aims to support NASA's space exploration program and its plan to return humans to the moon before exploring Mars.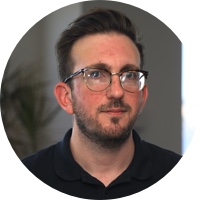 Adam is a journalist who has worked for more than 40 prestigious media brands in the UK and Australia. Since 2005, his varied career has included stints as a reporter, copy editor, feature writer and editor for publications as diverse as Fleet Street newspaper The Sunday Times, fashion bible Jones, media and marketing website Mumbrella as well as lifestyle magazines such as GQ, Woman's Weekly, Men's Health and Loaded. He joined Momentum Media in early 2020 and currently writes for Australian Aviation and World of Aviation.
Receive the latest developments and updates on Australia's space industry direct to your inbox. Subscribe today to Space Connect here.