The memorandum comes after Cicada Innovations, the company responsible for running the Space Industry Hub, announced a similar deal with Indian aerospace incubator mach33.aero in late July.
Aerospace Valley is an industry community with over 830 member companies, and works on facilitating collaborative R&D projects, assisting members to gain funding and providing advice on how to develop and grow the businesses that are part of its community.
The deal represents a significant step forward for bilateral space industry relations between France and Australia. France has a strong sovereign space industry and is heavily involved with the European Union's space activities.  
Aerospace Valley and the National Space Industry Hub share similar goals in the development of their national space industries through the provision of incubator services to assist budding space industry entrepreneurs and start-ups.
The National Space Industry Hub only kickstarted earlier this year, and has already made great strides in the Australian space industry, attracting interest from over 100 aspiring space entrepreneurs. 
The Space Hub provides businesses with a shared physical space, business and technology mentoring, networking and commercialisation programs.
The CEO of Cicada, Sally-Ann Williams, spoke about the deal with Aerospace Valley and the importance of international collaboration.
"To achieve success in Australia, we need space ventures to build strong relationships with overseas customers, governments, and investors. Likewise, we must be able to attract international space companies to collaborate and work with the Australian space industry."
"By working alongside an organisation like Aerospace Valley, we hope to open doors both in France and internationally for Australian space start-ups by providing them with a landing pad and networks into local markets," said Williams.
To further cement the alliance between the Space Industry Hub and Aerospace Valley, an official trade mission led by Business France is set to visit Space Industry Hub in October to facilitate stronger connections between French space businesses and interested Australian organisations.
Businesses and researchers involved in the Space Industry Hub will also now receive a warm welcome not just in Bengaluru from mach33.aero, but also in the Occitanie and Nouvelle-Aquitaine regions of France under the roof of Aerospace Valley.
An example of this kind of international collaboration has already been demonstrated, with company Extraterrestrial Power, a Cicada space resident, being welcomed and supported by mach33.aero to collaborate with its Indian partners.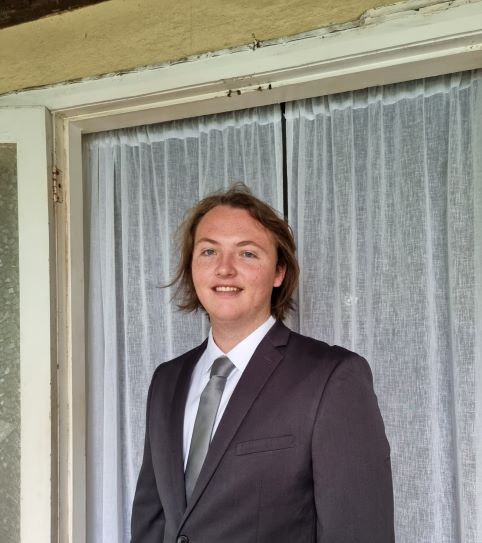 Liam McAneny is a journalist who has written and edited for his University International Relations journal. He graduated with a Bachelor of Arts (International Relations) and Bachelor of Laws from the University of Wollongong in 2021. He joined Momentum Media in 2022 and currently writes for SpaceConnect and Australian Aviation. Liam has a keen interest in geopolitics and international relations as well as astronomy.

Send Liam an email at: [email protected]
Receive the latest developments and updates on Australia's space industry direct to your inbox. Subscribe today to Space Connect here.