Last month, Bezos' aerospace company Blue Origin announced it was set to perform its first suborbital flight with crew onboard on 20 July this year, and was offering up one spot onboard to the highest bidder following a five-week online auction campaign.
Then, just last month, Bezos announced he would join his crew aboard his Blue Origin New Shepard spacecraft for its maiden crewed flight, along with his brother, and the ultimate winner of the charity auction.
The auction came to a dramatic conclusion on Saturday, with the mystery bidder dropping a huge $28 million bid for the opportunity to take a seat on the flight, next to Bezos himself.
The bidder will remain anonymous until just ahead of the flight, according to a tweet made by the Blue Origin account, however, live coverage of the auction revealed the winner was a male who held number 107.
Over the five-week auction, over 7,600 people registered to bid from over 150 countries.
The $28 million winning bid will be donated to Blue Origin's foundation, Club for the Future, to assist in its mission to inspire future generations to pursue careers in STEM and invest in the future of life in space.
Bids were collected over the last five weeks, before a live-streamed bidding war began on Saturday.
At the beginning of the livestream, bidding started at $4.8 million, and climbed to $10 million within just two minutes. Bids plateaued at around $26 million, however climbed again to the final winning bid of $28 million in the final moments of the auction.
Blue Origin is set to perform its first suborbital flight with crew onboard on 20 July this year.
Following 15 consecutive successful non-crewed test flights, the 20 July flight will mark the first test flight with astronauts on board.
The flight is said to take just seven minutes from beginning to end.
The New Shepard spacecraft is a rocket-and-capsule combo that flies autonomously for brief jaunts into suborbital space, around 100 kilometres above Earth.
The spacecraft flies high enough to see the curvature of the Earth, and experience a few minutes of low-gravity weightlessness, according to Blue Origin.
At the end of the flight, the pressurised crew capsule returns back down to Earth via parachutes. The flight will launch from Blue Origin's reusable booster in West Texas, with a landing point also in West Texas.
According to the company, the crew capsule boasts six observation windows that are each nearly three times as large as Boeing 747 windows, and the largest ever to be used in space.
However, last week, rumours that Virgin founder Sir Richard Branson was attempting to supersede Bezos in his landmark trip to outer space circulated.
California-based space reporter Doug Messier first reported that Virgin Galactic is working on a plan to send its billionaire founder on a suborbital flight aboard its VSS Unity SpaceShipTwo spaceplane on the 4 July long weekend.
If this is confirmed, the achievement would see Sir Richard touch the edge of space about two weeks ahead of Bezos.
However, despite speculation, the Blue Origin New Shepherd flight would be the first truly commercial space flight, disassociated with a company or government owned spacecraft.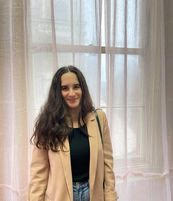 Bella Richards is a journalist who has written for several local newspapers, her university newspaper and a tech magazine, and completed her Bachelor of Communications (Journalism) at the University of Technology Sydney in 2020. She joined Momentum Media in 2021, and has since written breaking news stories across Space Connect, Australian Aviation and World of Aviation.
You can email Bella on: [email protected]
Receive the latest developments and updates on Australia's space industry direct to your inbox. Subscribe today to Space Connect here.