The decision will see Bezos become the first of the billionaires investing in space travel technologies, namely Sir Richard Branson and Elon Musk, to reach space via his own company's rocket.
Bezos will be joined by the New Shepard crew, his brother, Mark, as well as the wealthy winner of a charity auction, currently underway, in which the final spot onboard will be awarded to the highest bidder.
Currently, the highest bid stands at US$3.5 million.
"You see the Earth from space, it changes you," the Amazon chief said in a video, announcing his decision to take part in the first crewed flight.
"It changes your relationship with this planet, with humanity. It's one Earth. I want to go on this flight because it's the thing I've wanted to do all my life. It's an adventure. It's a big deal for me."
Following 15 consecutive successful non-crewed test flights, the 20 July flight will mark the first test flight with people on board.
The flight is said to take just seven minutes from beginning to end.
The New Shepard spacecraft is a rocket-and-capsule combo that flies autonomously for brief jaunts into suborbital space, around 100 kilometres above Earth.
The spacecraft flies high enough to see the curvature of the Earth, and experience a few minutes of low-gravity weightlessness, according to Blue Origin.
At the end of the flight, the pressurised crew capsule returns back down to Earth via parachutes. The flight will launch from Blue Origin's reusable booster in West Texas, with a landing point also in West Texas.
According to the company, the crew capsule boasts six observation windows that are each nearly three times as large as Boeing 747 windows, and the largest ever to be used in space.
"The view will be spectacular," Blue Origin's director of astronaut sales, Ariane Cornell, said.
While currently only 569 people have ever been into space, she said, "We're about to change that dramatically."
Following the inaugural crewed flight in July, Cornell stated that the company will continue to produce a number of other crewed flights before the end of 2021, with hopes to ramp up offerings for tourist space flights in 2022.
The announcement marks the beginning of a new tourism trend, though spaceflights will largely be reserved for the uber wealthy, with tickets expected to cost into the hundreds of thousands of dollars.
Sir Richard Branson's Virgin Galactic is also gearing up to offer public spaceflights on his VSS Unity SpaceShipTwo spaceplane by early 2022, having already successfully completed a number of crewed flight tests into suborbital space.
SpaceShipTwo is a six-passenger, two-pilot craft, also designed to make brief jaunts to suborbital space.
SpaceShipTwo takes off from a runway beneath the wing of a carrier plane called WhiteKnightTwo.
WhiteKnightTwo carries the spaceplane to an altitude of about 50,000 feet, where SpaceShipTwo drops free and makes its own way to suborbital space.
Meanwhile, Elon Musk's SpaceX company has chosen to focus on facilitating private cargo and transport to the International Space Station, however will set its sights on space tourism within the coming years.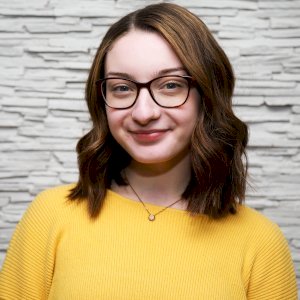 Writer – Defence and Aerospace, Momentum Media
Hannah joined Momentum as a journalist in 2019, and has since written breaking news stories across a diverse range of corporate industries, including finance, real estate, investments and aviation. She has a keen interest in the global aviation sector, with a particualy focus on improving overall individual wellbeing across the aerospace industry.
Hannah graduated from Macquarie University in Sydney Australia with a Bachelor of Media (Journalism) and is currently pursuing postgraduate studies.
Send Hannah an email at [email protected] or connect via Twitter or LinkedIn.
Receive the latest developments and updates on Australia's space industry direct to your inbox. Subscribe today to Space Connect here.