It's the fifth capsule sent to the ISS in the last 12 months, and is also the first launch of the year on a new Falcon 9 rocket booster. 
The Falcon 9 is a reusable two-stage rocket designed for reliable and safe transport of people and payloads into space. The reusability allows SpaceX to re-fly the expensive parts of the rocket, saving astronomical resource costs. 
"We're actually surprised when we get to a mission [in which we're] flying a new booster," Sarah Walker, director of Dragon Mission Management, said.
The Dragon capsule is capable of carrying seven passengers and is the only spacecraft returning large amounts of cargo to Earth. The Dragon is also the first private spacecraft to take humans to the space station. 
SpaceX's Falcon 9 rocket took off at 1:29pm (Eastern Time) from Kennedy Space Centre in Florida. Following separation, Falcon 9's first stage landed on the "Of Course I Still Love You" drone ship, found in the Atlantic Ocean. The Dragon Capsule is set to arrive at the dock of the Harmony Module's space-facing port on Saturday, at 5am (Eastern Time), according to SpaceX. 
The Dragon Capsule successfully separated from the rocket 12 minutes into launch.
SpaceX engineer Siva Bharadvaj said that it was a "picture perfect landing on this Falcon 9", and is also the "86th landing overall for SpaceX".
This launch is the company's 22nd Commercial Resupply Services (CRS) mission for NASA.
The Falcon 9 rocket is sending over 3,300 kilograms of research materials, including solar arrays, to ISS. Over two-fifths of this are a newly developed solar array, created by a company called Redwire. Its name is "flex blanket" and utilises innovative technology that provides more mass and performance benefits, according to technical director Matt LaPointe, reported TechCrunch. 
However, the Dragon Capsule also boasts a few surprises in its payload, including toothpaste and tiny sea creatures, that will be used to conduct research experiments aboard the ISS.
Reported on TechCrunch, this includes oral bacteria to test germ growth in popular store-bought Colgate toothpaste, Tardigrade testing (model organism for studying biological survival under the most extreme environmental stress conditions), primordial organisms that will attempt to reproduce in space climates, and investigations studying the effects of microgravity on the formation of kidney stones. 
SpaceX hopes to continue delivering the next generation's most strongly built and entirely reusable launch vehicles to continue their research of the solar system.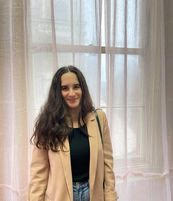 Bella Richards is a journalist who has written for several local newspapers, her university newspaper and a tech magazine, and completed her Bachelor of Communications (Journalism) at the University of Technology Sydney in 2020. She joined Momentum Media in 2021, and has since written breaking news stories across Space Connect, Australian Aviation and World of Aviation.
You can email Bella on: [email protected]
Receive the latest developments and updates on Australia's space industry direct to your inbox. Subscribe today to Space Connect here.