The announcement comes just days ahead of Blue Origin's planned first crewed flight to suborbital space – a flight that Bezos himself is set to partake in – on 20 July.
Under the newly-provided approval, Blue Origin is permitted to carry humans to space from its Launch Sit One facility in Texas. The FAA license is currently valid through to the end of August.
The approval was granted based on information by Blue Origin on its hardware and software, gathered during the company's previous 15 non-crewed flights, with the FAA deeming the company has successfully met regulatory requirements.
The upcoming flight will be New Shepard's 16th flight, and its first with crew onboard. Lift-off is scheduled for 8pm CDT on 20 July.
Onboard, Bezos will be joined by his brother, Mark, the $28 million winner of the highly-publicised charity auction event for a seat, as well as Wally Funk, one of the last surviving members of Mercury 13 and an "honoured guest" of Bezos.
The FAA approval comes just one day after rival in what has been dubbed the 'billionaire space race' Sir Richard Branson beat Bezos into space by nine days total.
Sir Richard blasted off to the edge of space on his Virgin Galactic spaceplane on Sunday, in the company's 22nd successful spaceflight, and fourth crewed flight to space.
On his inaugural spaceflight, Sir Richard joined a full crew of two pilots and three mission specialists aboard Virgin Galactic's SpaceShipTwo dubbed VSS Unity – a six-passenger, two-pilot craft that is designed to make brief jaunts to suborbital space.
Over 500 people were present to see Sir Richard fly to space for the first time, a feat he has spoken of for decades since first investing in Virgin Galactic, with many more tuning in via the livestream.
"The whole thing, it was just magical," the 70-year-old exclaimed following the flight.
"We're here to make space more accessible to all. Welcome to the dawn of a new space age."
Not more than a day after Amazon founder Bezos announced that he would be taking a seat aboard his space venture Blue Origin's first crewed flight into suborbital space, rumours began to surface that Sir Richard would attempt to make his space debut first.
Then, earlier this month, Virgin Galactic confirmed that the British billionaire will be taking his seat aboard the next crewed spaceflight just nine days ahead of Bezos.
Both Branson's Virgin Galactic and Bezos' Blue Origin ventures are working hard to create a new trend of 'space tourism', in which their dedicated 'spaceplanes' perform brief jaunts into suborbital space, just above the Earth's atmosphere, for minutes at a time.
Following Sir Richards' flight, Bezos took to Instagram to share a congratulatory note.
"Congratulations on the flight," he said. "Can't wait to join the club!"
Both Blue Origin and Virgin Galactic are gearing up to introduce commercial spaceflights to customers from early 2022.
The New Shepard spacecraft is a rocket-and-capsule combo that flies autonomously for brief jaunts into suborbital space, around 100 kilometres above Earth.
The spacecraft flies high enough to see the curvature of the Earth, and experience a few minutes of low-gravity weightlessness, according to Blue Origin.
At the end of the flight, the pressurised crew capsule returns back down to Earth via parachutes. The flight will launch from Blue Origin's reusable booster in West Texas, with a landing point also in West Texas.
According to the company, the crew capsule boasts six observation windows that are each nearly three times as large as Boeing 747 windows, and the largest ever to be used in space.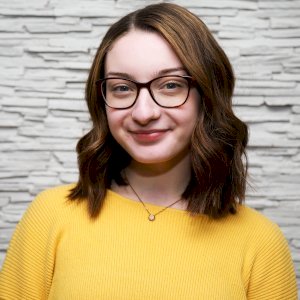 Writer – Defence and Aerospace, Momentum Media
Hannah joined Momentum as a journalist in 2019, and has since written breaking news stories across a diverse range of corporate industries, including finance, real estate, investments and aviation. She has a keen interest in the global aviation sector, with a particualy focus on improving overall individual wellbeing across the aerospace industry.
Hannah graduated from Macquarie University in Sydney Australia with a Bachelor of Media (Journalism) and is currently pursuing postgraduate studies.
Send Hannah an email at [email protected] or connect via Twitter or LinkedIn.
Receive the latest developments and updates on Australia's space industry direct to your inbox. Subscribe today to Space Connect here.