Former head of Blue Origin Employee Communications Alexandra Abrams and 20 anonymous staff revealed the details in an essay released on 30 September via storytelling hub Lioness.
"Blue Origin's culture sits on a foundation that ignores the plight of our planet, turns a blind eye to sexism, is not sufficiently attuned to safety concerns, and silences those who seek to correct wrongs," the essay stated.
The FAA responded to the remarks made on Thursday, and said it "takes every safety allegation seriously, and the agency is reviewing the information".
On 11 July, billionaire Jeff Bezos, the founder of Blue Origin, climbed aboard New Shepard for the company's first crewed spaceflight.
Bezos, plus three other crew members, reached the Karman line – widely recognised as the boundary of space, 100 kilometres from the Earth's surface.
Blue Origin has touted "safety" is its first priority, but the essay argues its toxic culture focuses on "execution speed and cost reduction" over the safety of its passengers.
"Many of this essay's authors say they would not fly on a Blue Origin vehicle," the essay said.
Executives pushed for New Shepard to complete over 40 flights a year, despite concerns it compromised safety, the essay said.  
"Competing with other billionaires – and 'making progress for Jeff' – seemed to take precedence over safety concerns that would have slowed down the schedule."
Blue Origin responded on the same day and said the primary author – Abrams – was dismissed two years ago over repeated warnings for issues over federal export control regulations.
"We stand by our safety record and believe that New Shepard is the safest space vehicle ever designed or built," the company said.
The authors added there were consistent issues relating to sexism.
Most of Blue Origin's employees are male and white according to the essay – and 100 per cent of its senior technical program leaders are men.
It claimed workforce gender gaps "are common in the space industry", but Blue Origin adopted its own "brand of sexism".
"Concerns related to flying New Shepard were consistently shut down and women were demeaned for raising them."
Authors claimed there were numerous reports of sexual harassment, and the culture inevitably took a "toll" on employee mental health.
The space industry has been consistently blamed for unbalanced hiring practices, especially within executive roles.
In 2019, NASA conducted a survey which revealed only 28 per cent of its senior executive positions and 16 per cent of senior scientific employees were women.
Blue Origin responded to the claims and said it has "no tolerance" for discrimination or harassment.
"We provide numerous avenues for employees, including a 24/7 anonymous hotline, and will promptly investigate any new claims of misconduct."
The essay concluded by urging Blue Origin leadership to be held accountable before furthering its operations.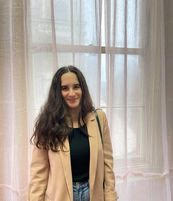 Bella Richards is a journalist who has written for several local newspapers, her university newspaper and a tech magazine, and completed her Bachelor of Communications (Journalism) at the University of Technology Sydney in 2020. She joined Momentum Media in 2021, and has since written breaking news stories across Space Connect, Australian Aviation and World of Aviation.
You can email Bella on: [email protected]
Receive the latest developments and updates on Australia's space industry direct to your inbox. Subscribe today to Space Connect here.