"My expectations were high and they were dramatically exceeded," said the Amazon founder in a post-flight news briefing.
Bezos was onboard with his brother Mark, 82-year-old veteran pilot and Mercury 13 member Wally Funk, and 18-year-old student pilot Oliver Daemen.
Two minutes into the journey, the capsule containing the crew separated from its rocket and continued to the Karman line, the widely recognised boundary of space, 100 kilometres from the Earth's surface.
The astronauts were pictured shouting "wow" and performing somersaults while weightless for four minutes in an event that was livestreamed on the internet.
"It felt so normal," Bezos said as Funk added she "can hardly wait to go again".
The launch took place in West Texas after 15 consecutive successful non-crewed test flights on Blue Origin's suborbital spacecraft New Shepard, the first of which took place in April 2015.
Bezos announced in June that he would be boarding the inaugural crewed test flight, before being pipped to space by rival Sir Richard Branson on 11 July.
"You see the Earth from space, it changes you," the 57-year-old ex-Amazon chief executive said in a video, announcing his decision to take part in the first New Shepard crewed flight.
"It changes your relationship with this planet, with humanity. It's one Earth. I want to go on this flight because it's the thing I've wanted to do all my life. It's an adventure. It's a big deal for me."
Following a life-long fascination, then-36-year-old Bezos founded the space company in September 2000 in its current home state of Kent, Washington, just six years after he founded the e-commerce platform Amazon. By 2003, Blue Origin began to purchase land in Texas, where its Launch Site One suborbital launch and test facility now stands.
Since its establishment, Blue Origin's primary goal has been to make spaceflight more accessible through investing in autonomous, reusable rockets capable of flying to suborbital space.
The New Shepard spacecraft is a rocket-and-capsule combo that flies autonomously for brief jaunts into suborbital space, around 100 kilometres above Earth.
The spacecraft flies high enough to see the curvature of the Earth, and experience a few minutes of low-gravity weightlessness, according to Blue Origin.
From lift-off to landing, the flight takes just 11 minutes from beginning to end.
At the end of the flight, the pressurised crew capsule returned back down to West Texas via parachutes.
According to the company, the crew capsule boasts six observation windows that are nearly three times as large as Boeing 747 windows, and the largest ever to be used in space.
However, Bezos was beaten in the so-called 'billionaire space race' by British rival and Virgin Galactic founder Sir Richard Branson earlier this month.
According to the space tourism company, Sir Richard's VSS Unity achieved a top speed of Mach 3 after being released from the WhiteKnightTwo mothership, named VMS Eve after the businessman's own mother, at roughly 43,000 feet just after 9:15am.
Unity fired up its engines in order to soar to the edge of space, roughly 282,480 feet (86 kilometres) above the Earth.
Here, the crew onboard experienced a few minutes of zero-gravity. At this point, Sir Richard said: "To all you kids out there — I was once a child with a dream, looking up to the stars. Now I'm an adult in a spaceship ... If we can do this, just imagine what you can do."
The spaceplane soon began its shift into re-entry mode, and its gliding descent, before it successfully returned for a smooth landing at Spaceport America.
The entire flight, from take-off to landing, lasted about an hour.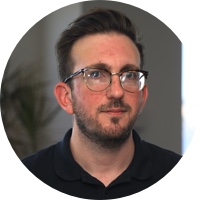 Adam is a journalist who has worked for more than 40 prestigious media brands in the UK and Australia. Since 2005, his varied career has included stints as a reporter, copy editor, feature writer and editor for publications as diverse as Fleet Street newspaper The Sunday Times, fashion bible Jones, media and marketing website Mumbrella as well as lifestyle magazines such as GQ, Woman's Weekly, Men's Health and Loaded. He joined Momentum Media in early 2020 and currently writes for Australian Aviation and World of Aviation.
Receive the latest developments and updates on Australia's space industry direct to your inbox. Subscribe today to Space Connect here.