On Thursday, the ASA announced a deal with NASA to build a rover that can explore the lunar surface, spearheaded by a number of Australian businesses and research groups.
Prior to NASA's Artemis mission – which will return astronauts to the moon by 2024 – several technologies will explore the lunar's resources to make way for human exploration.
"The Moon to Mars initiative, including the Trailblazer program, was designed especially to build local industry capability in the space sector and showcase Australia's abilities to the world," Minister Price said.
The home-bred built rover will have the ability to pick up and transfer lunar samples – broken rock and dust – to NASA's in-situ resource utilisation (ISRU) system on a commercial lunar lander.
The smaller scale technology demonstrations will make way for more capable units in the future, eventually to provide resources for human exploration.
Minister Price said the government has made $50 million available through the Trailblazer program, which could land on the Moon as early as 2026, NASA says.
It comes from the investment of $150 million into NASA's Moon to Mars initiative the Morrison government allocated in 2019, as part of its strategy to tighten international alliances.
"This investment will ensure that Australian industry is better positioned to support the growing importance of space from weather monitoring and disaster management to navigation and defence," Minister Price said.  
"The consortium will not only be made up of mainly Australian businesses and research organisations, but the investment is focused here in Australia."
Prime Minister Scott Morrison plans to triple the space sector by 2030, investing $12 billion into the industry as a whole, in hopes it will create 20,000 new jobs.
While the nation has trailed behind Europe and America in claiming territory in space, Australia is largely abundant in resources.
Industry leaders have long heralded Australia as an ideal geographical location for launch activities due to wide, open land.
According to head of ASA Enrico Palermo, "Australia is at the cutting-edge of robotics technology and systems for remote operations," which is essential to the Trailblazer operation.
"This agreement will leverage our expertise in remote operations to grow our space sector here at home," he added.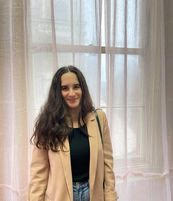 Bella Richards is a journalist who has written for several local newspapers, her university newspaper and a tech magazine, and completed her Bachelor of Communications (Journalism) at the University of Technology Sydney in 2020. She joined Momentum Media in 2021, and has since written breaking news stories across Space Connect, Australian Aviation and World of Aviation.
You can email Bella on: [email protected]
Receive the latest developments and updates on Australia's space industry direct to your inbox. Subscribe today to Space Connect here.