Spearheaded by a number of Australian businesses and research organisations, the rover could land on the Moon as early as 2026, NASA says.
Prior to NASA's Artemis mission – which will return astronauts to the moon by 2024 – several technologies will explore the lunar's resources to make way for human exploration.
"Australia is at the cutting-edge of robotics technology and systems for remote operations, which are going to be central to setting up a sustainable presence on the Moon and eventually supporting human exploration of Mars," said head of the ASA, Enrico Palermo.
"This agreement will leverage our expertise in remote operations to grow our space sector here at home," he added.
It comes as Prime Minister Scott Morrison expressed commitment in 2019 to the Moon to Mars initiative, backed by $150 million government funding.
This is a major move in Australia's space industry, especially as the nation continues to strengthen ties with the US, the pioneers of space innovation.
The homebred built rover will have the ability to pick up and transfer lunar samples – broken rock and dust – to NASA's in-situ resource utilisation (ISRU) system on a commercial lunar lander.
Similar to Mars' Perseverance rover which successfully collected two rock samples on the Martian planet in September, the Moon rover will support the ISRU in collecting lunar regolith. 
The American agency said the rover will provide a "complementary capability" to the Artemis mission, offering a "second means" of collection and increased chances of success.
NASA's ISRU will attempt to extract oxygen from Lunar regolith, which contains oxygen in the form of chemical compounds such as iron and silicon, the agency said.
The smaller scale technology demonstrations will make way for more capable units in the future, eventually to provide resources for human exploration.
"This agreement will serve to strengthen the longtime relationship between the United States and Australia in areas related to space exploration," said NASA administrator Bill Nelson.
"By working together with the Australian Space Agency and our partners around the world, NASA will uncover more discoveries and accomplish more research through the Artemis program." Nelson added.
Only a week ago, Palermo said the AUKUS alliance with the United States and the United Kingdom – which will see nuclear-powered submarines built in Australia – would further boost the nation's sovereign space capabilities.
Melissa Price, Minister for Science and Technology said today on Sky News this new collaboration and AUKUS is "a start" for Australia to establish sovereign space capabilities. 
"This is about the civil space industry, and it's very important that Australia is a part of that ... we need to be able to grow our space industry, more jobs," Price said.
"As I said at the outset, [its] for us to inspire the next generation of scientists to be involved in this critical work."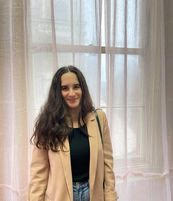 Bella Richards is a journalist who has written for several local newspapers, her university newspaper and a tech magazine, and completed her Bachelor of Communications (Journalism) at the University of Technology Sydney in 2020. She joined Momentum Media in 2021, and has since written breaking news stories across Space Connect, Australian Aviation and World of Aviation.
You can email Bella on: [email protected]
Receive the latest developments and updates on Australia's space industry direct to your inbox. Subscribe today to Space Connect here.