The contract is valued over $300 million, the Electro Optic Systems Holdings Limited subsidiary said in a press release.
The partnership is slated to be part of the 2024 launch, which will see SpaceLink's relay system of satellites provide high-capacity connectivity for commercial and government space missions.
"Following an in-depth review of multiple manufacturing proposals, we found that OHB excelled at meeting our requirements," said David Bettinger, chief executive officer of SpaceLink.
"The manufacturer selection was made with attention to our customers' pressing needs, including flexibility, high data rates and secure delivery."
OHB, based in Germany, has extensive knowledge in Medium Earth Orbit satellites and communications.
SpaceLink said OHB has invested $25 million into the US company as part of first round financing for the project.
Relay satellites are technology that transmit data from the ground and space interchangeably.
NASA said that satellites in orbit cannot pass along their information to Earth without a clear view of the ground – that is where a relay satellite comes into play.
NASA's version is the Tracking and Data Relay Satellite (TDRS), which sits around 35,400 kilometres above Earth and transmits information to the grounds at White Sands, New Mexico or Guam Island.
SpaceLink, however, wants to "pick up" where the TDRS "leaves off", and reach "beyond with unprecedented capacity" compared with any other technology on the market.
"[By] using both RF (radio frequency) and optical links to the relay satellites, and laser crosslinks to route traffic to any SpaceLink ground entry point and on to the user's mission operations centre," the company said.
Inter-satellite links between relay satellites allow data to transfer to wherever the customer wants it on Earth, without "landing" elsewhere, according to SpaceLink.
The agreement with OHB will include multiple subsystems and components, half of which will be provided by US suppliers, SpaceLink says.
"For SpaceLink, we are providing a highly reliable and cost-effective solution based on our modular satellite platform, which has been proven on multiple critical missions," said Marco Fuchs, chief executive officer of OHB SE.
Reliable and high-capacity connectivity is becoming increasingly vital as the space industry becomes more congested.
"SpaceLink will relieve the bandwidth bottleneck for organisations that need to transport data quickly and securely to users anywhere in LEO or on Earth," the company said.
In early August, SpaceLink received funding to demonstrate its relay satellite for the International Space Station, facilitating communications between spacecraft and Earth going "beyond" NASA's technology.
SpaceLink will use a 10 gigabit per second optical terminal to exchange real-time voice, video and data between the ISS crew and the ground from low-Earth orbit (LEO).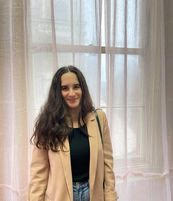 Bella Richards is a journalist who has written for several local newspapers, her university newspaper and a tech magazine, and completed her Bachelor of Communications (Journalism) at the University of Technology Sydney in 2020. She joined Momentum Media in 2021, and has since written breaking news stories across Space Connect, Australian Aviation and World of Aviation.
You can email Bella on: [email protected]
Receive the latest developments and updates on Australia's space industry direct to your inbox. Subscribe today to Space Connect here.