The space giant is partnering with Colorado-based Sierra Space to build the station – dubbed Orbital Reef – to begin operating by the second half of this decade, the press release said.
"For over 60 years, NASA and other space agencies have developed orbital space flight and space habitation, setting us up for commercial business to take off in this decade," said Brent Sherwood, senior vice-president of advanced development programs for Blue Origin.
"We will expand access, lower the cost, and provide all the services and amenities needed to normalise space flight."
The space station will provide services such as standard interfaces, technical support, planning, payload development, transportation, data analysis, habitation, equipment accommodation and more.
Blue Origin calls it a "mixed use business park" in space, allowing any customer or nation to "link up and scale support demand" through its amenities.
The first steps to commercialise space have been taken this year, as numerous companies have launched civilians into orbit after decades of only astronauts being given the opportunity.
Billionaire Jeff Bezos' Blue Origin completed its first manned spaceflight onboard the New Shepard capsule on 20 July, only nine days after Virgin Galactic's Sir Richard Branson reached orbit.
It is widely heralded that these flights have opened the door for space tourism, despite critics branding them "billionaire joyrides" – still inaccessible for the average citizen.
The press release stated Orbital Reef will be available for any customer, including seasoned space agencies, sovereign nations without space programs, media, travel companies and investors.
It is backed by numerous industry giants including Boeing, Redwire Space, Genesis Engineering Solutions and Arizona State University.
"The Orbital Reef represents the next evolution of the commercial space paradigm by creating the first ever crewed private sector platform in low Earth orbit," said Mike Gold, executive vice-president for civil space and external affairs at Redwire.
Redwire will provide services on Orbital Reef such as microgravity research, development, manufacturing, payload operations and deployable structures.
Gold said Orbital Reef will not compete against the International Space Station, but "carry forward" its legacy.
"Designed to open multiple new markets in space, Orbital Reef will provide anyone with the opportunity to establish their own address on orbit," Blue Origin says.
"As the premier commercial destination in low Earth orbit, Orbital Reef will provide the essential infrastructure needed to scale economic activity and open new markets in space."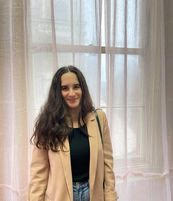 Bella Richards is a journalist who has written for several local newspapers, her university newspaper and a tech magazine, and completed her Bachelor of Communications (Journalism) at the University of Technology Sydney in 2020. She joined Momentum Media in 2021, and has since written breaking news stories across Space Connect, Australian Aviation and World of Aviation.
You can email Bella on: [email protected]
Receive the latest developments and updates on Australia's space industry direct to your inbox. Subscribe today to Space Connect here.