It became the first time a Chinese female taikonaut completed a spacewalk, marking "the first step" of women's extravehicular activities on the space station, the China Manned Space Agency (CMSA) said.
At 6:51pm on 7 November, local Beijing time, astronaut Zhai Zhigang successfully opened the exit door of the Tianhe core module – where the taikonauts live.
Zhigang was China's first spacewalker in 2008, and this spacewalk marks his second in 13 years.
At 8:28pm, Zhigang and Wang Yaping – China's first female spacewalker– were dressed in the nation's new generation "Flying Sky" spacesuit, the first having been developed in 2008.
After about 6.5 hours of "exiting activities", the crew "successfully completed all scheduled tasks" and safely returned to the Tianhe module, the CMSA said.
"This is the third astronaut exit activity during the space station stage … the first exit activity of the Shenzhou-13 astronaut crew," the agency said.  
The Shenzhou-13 launched onboard a Long March-2F Y13 carrier rocket on 16 October towards the Tiangong space station for their six-month stay.
It is the second crewed mission launched to build the three-module Chinese Space Station, intended to orbit the Earth for at least 10 years.
During the crew's outing activities, the crew completed tasks such as the installation of the robotic arm suspension adaptors, and the test of typical actions outside of the cabin, the CSMA said.
"The functional performance of the outer spacesuit has verified the astronauts' ability to work with the robotic arm and the reliability and safety of the supporting equipment related to the exit activity."
The third taikonaut, Ye Guangfu, remained in the cabin to support the crew's tasks.  
The agency said the Shenzhou-13 team will carry out another one or two spacewalks before they journey back to Earth.
They will continue completing tasks such as module transfers, researching technologies including long-term residence in space, recycling of resources and life support for astronauts.
When completed, the Chinese Space Station will be one-fifth of the ISS' mass, between 80 and 100 tonnes.
Tiangong 1 was the first prototype space station launched in 2011 and was followed by the Tiangong 2 in 2016, set to be completed by the end of 2022.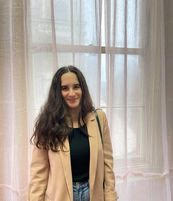 Bella Richards is a journalist who has written for several local newspapers, her university newspaper and a tech magazine, and completed her Bachelor of Communications (Journalism) at the University of Technology Sydney in 2020. She joined Momentum Media in 2021, and has since written breaking news stories across Space Connect, Australian Aviation and World of Aviation.
You can email Bella on: [email protected]
Receive the latest developments and updates on Australia's space industry direct to your inbox. Subscribe today to Space Connect here.