The lightweight Twinkle satellite will launch in 2024, and it's hoped the seven-year mission will provide new insights into the formation and evolution of our Solar System.
Exoplanets are planets that orbit around stars other than our sun. They're traditionally challenging to spot with conventional telescopes because of the glare they are subjected to.
However, recent programs such as NASA's TESS mission have begun to identify them in large numbers by using a new technique that looks for "dips" in the visible lights of stars caused by planets crossing in front of them.
Twinkle will build on this work by using infrared spectrometers to analyse the light transmitted through and emitted or reflected by the skies above these planets.
Astrophysicist Duncan Wright said this was a new area of astronomy, which has been chiefly restricted to giant Jupiter-like planets.
"With new space telescopes like Twinkle, the University of Southern Queensland can be involved in observing the atmospheres of Neptune-like planets and possibly even rocky super-Earth worlds," he said.
"It opens up new science and new collaboration possibilities for the University and Australia."
Twinkle is being designed in collaboration with Airbus and ABB and will operate in a low-Earth, sun-synchronous polar orbit, maximising opportunities for observations along the ecliptic plane.
"The satellite's position above the atmosphere and its broad, continuous wavelength coverage will uniquely enable the observation of hydration features, organic molecules, CO2 and silicates without contamination from the telluric lines that limit ground-based telescope observations," said a statement.
There are more than 700 current known exoplanets and more than 3,000 current known solar system objects – such as asteroids, comets and moons – within Twinkle's field of regard.
TESS and similar programs such as LSST and NEOSM are predicted to confirm thousands of new exoplanets and solar system objects. It's hoped these discoveries will be suited for follow-up investigation by Twinkle.
University of Southern Queensland researcher Nataliea Lowson said, "Right now, we know very little about these planets beyond their mass, size and distance to their star.
"Twinkle will give us insight into atmospheric features using infrared spectrometers that analyse light transmitted through, and emitted or reflected by, the skies above these planets.
"A satellite telescope-like Twinkle would be dedicated to this work, and the University of Southern Queensland is helping to define its scientific goals."
In November, Space Connect reported how astronomers discovered one of the most extreme ultra-hot Jupiters, which orbits around its star in only 16 hours – "the shortest of any known gas giant to date".
According to a new study released last week in the Astronomical Journal in collaboration with scientists across the globe, the exoplanet – dubbed TOI-2109b – is also the second hottest discovered so far.
Exoplanets typically orbit their stars in around 10 days or less than Jupiter's 12-year orbit.
But this discovery, which was made by NASA's Transitioning Exoplanet Survey Satellite (TESS), led by MIT, shows how different exoplanets behave as they are "drawn in and swallowed by their star".
"In one or two years, if we are lucky, we may be able to detect how the planet moves closer to its star," says Ian Wong, lead author of the discovery, who was a postdoc at MIT during the study.
"In our lifetime, we will not see the planet fall into its star. But give it another 10 million years, and this planet might not be there."
The study noted it was in the process of "orbital decay", or spiralling into its star, likening it to bathwater circling the drain.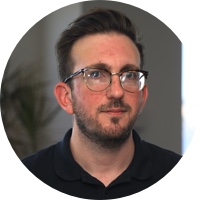 Adam is a journalist who has worked for more than 40 prestigious media brands in the UK and Australia. Since 2005, his varied career has included stints as a reporter, copy editor, feature writer and editor for publications as diverse as Fleet Street newspaper The Sunday Times, fashion bible Jones, media and marketing website Mumbrella as well as lifestyle magazines such as GQ, Woman's Weekly, Men's Health and Loaded. He joined Momentum Media in early 2020 and currently writes for Australian Aviation and World of Aviation.
Receive the latest developments and updates on Australia's space industry direct to your inbox. Subscribe today to Space Connect here.