Roscosmos cosmonauts Anton Shkaplerov and Pyotr Dubrov completed the work in seven hours and 11 minutes – 30 minutes longer than planned – after opening the hatch at 7:17am ET.
Spacewalks are critical parts of an astronaut's activities while in orbit, intended for maintaining and repairing the space station.
The main objectives of the spacewalk were to integrate the Prichal node module, which arrived on the ISS in November, into the Russian segment in preparation for future spacecraft dockings.
The cosmonauts installed and connected system antennas on the outside of the module, relocated the TV camera and laid the TV cable, installed docking targets for the spacecraft and handrails for the transition between new Russian modules, according to Roscosmos.
A NASA blog confirmed the cosmonauts completed their major tasks for the day, as they concluded the spacewalk at 2:28pm EST, after seven hours and 11 minutes.
It marked the 59th spacewalk under the Russian space program, and the 246th overall in support of space station maintenance.
It was Shkaplerov's third spacewalk, and he wore the Orlan-MKS spacesuit No. 5 with red stripes, and for Dubrov's fourth spacewalk, he wore the Orlan-MKS spacesuit No. 4 with blue stripes.
The first Orlan Russian spacesuit was used in 1977 and the latest MKS model has been in use since 2017.
The Prichal module arrived at the station in November, carrying 700 kilograms of cargo for the Expedition 66 crew.
Approved in 2011, the Prichal node module is a pressurised compartment with components in and outside its body.
Previous designs of the module were intended to expand the Russian segment's available docking ports for a series of newer future modules, eventually to become the permanent element of the nation's own space station, but this was scrapped in 2017.
According to Spaceflight.com, Prichal has been more recently considered as a module without a purpose as it does not provide additional capabilities the ISS is not already equipped with.
But according to Roscosmos, it is designed to "enhance technical and operational capabilities of the International Space Station Russian segment".
"Its further development is ensured by docking transportation systems, including advanced ones, to the node module."
More spacewalks are planned for this spring to install a European robotic arm on the Nauka which will activate its airlock, according to NASA.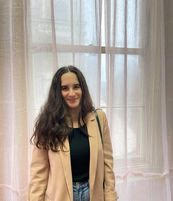 Bella Richards is a journalist who has written for several local newspapers, her university newspaper and a tech magazine, and completed her Bachelor of Communications (Journalism) at the University of Technology Sydney in 2020. She joined Momentum Media in 2021, and has since written breaking news stories across Space Connect, Australian Aviation and World of Aviation.
You can email Bella on: [email protected]
Receive the latest developments and updates on Australia's space industry direct to your inbox. Subscribe today to Space Connect here.