The Russian Progress M-UM cargo spacecraft, carrying the five-tonne module docked to the station at 10:19am EST, according to NASA, onboard with expendable equipment and consumables, water purification, medical and sanitary, maintenance and repair supplies, and food.
It launched towards the research laboratory at 6:06pm Baikonur time from Kazakhstan on Wednesday, 24 November on a Soyuz-2.1b rocket. 
The vehicle separated from the third stage of the carrier 563 seconds into the flight and deployed its solar panels and antennas, the Roscosmos agency said in a press release.
Controlled by the space vehicle, it automatically docked to the Nauka multipurpose laboratory, which has been on the ISS since late July.
The addition of Nauka appeared to have restated Russia's commitment to the ISS, despite earlier threats that the country would withdraw from the program if the US refused to lift sanctions that were imposing on Russian satellite launches.
Nauka's docking came days after astronauts aboard the ISS watched Russia's previous module, Pirs, undock after 20 years of service.
Cosmonauts Anton Shkaplerov and Pyotr Dubrov monitored the Prichal module's arrival.
Approved in 2011, the Prichal node module is a pressurised compartment with components in and outside its body.
Previous designs of the module were intended to expand the Russian segment's available docking ports for a series of newer future modules, eventually to become the permanent element of the nation's own space station, but this was scrapped in 2017.
According to Spaceflight.com, Prichal has been more recently considered as a module without a purpose as it does not provide additional capabilities the ISS is not already equipped with.
But according to Roscosmos, it is designed to "enhance technical and operational capabilities of the International Space Station Russian segment".
"Its further development is ensured by docking transportation systems, including advanced ones, to the node module."
Roscosmos chief Dmitry Rogozin said earlier last week, according to Russian news agency TASS, that it would allow for future spacecraft to dock with the ISS, as it is equipped with five docking slots.
Ahead of its arrival, the Progress MS-17 resupply spacecraft undocked from the ISS to make room for Prichal after concluding 148 days in orbit.
On Thursday, 25 November at 11:22 UTC, it undocked successfully from the Nauka module, according to the Russian agency, on its way to burn up as it re-entered the Earth's atmosphere over the Pacific Ocean.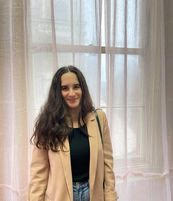 Bella Richards is a journalist who has written for several local newspapers, her university newspaper and a tech magazine, and completed her Bachelor of Communications (Journalism) at the University of Technology Sydney in 2020. She joined Momentum Media in 2021, and has since written breaking news stories across Space Connect, Australian Aviation and World of Aviation.
You can email Bella on: [email protected]
Receive the latest developments and updates on Australia's space industry direct to your inbox. Subscribe today to Space Connect here.