Speaking at an Airbus Team Maier event this week, Schmidt said in his 26 years of living in Australia, the nation has lacked sufficient commercial and research translation within the sector.  
Team Maier is a consortium spearheaded by Airbus under the JP9102 project to create a new military satellite communication capability for Australia.
"Australian universities have a critical role in designing a prosperous Australian future," Schmidt said during the "Growing space skills in Australia" session of the event.
"Part of that is ensuring a diverse and well-skilled Australian space workforce, noting that we're expected to deliver roughly 20,000 jobs by 2030, and that is not something you just accidentally do."
He said while universities are divided by state and territory lines, within the space industry, there should be an ecosystem of collaboration, which "we have not yet achieved".
"A fragmented approach, which I'm afraid that is sort of the natural state of universities, is both inefficient and doesn't scale up," he added.
Schmidt has been ANU's vice-chancellor since 2016, but has had a long career in space, such as winning the Nobel Prize in Physics in 2011 among other awards and being a renowned astrophysicist.   
Australia has signaled its desire to boost commercial production and sovereign capability in recent years, defined clearly in its Australian Civil Space Strategy 2019-28.
Last October, the Australian Space Agency inked a deal with NASA to build a rover that will explore the lunar surface, pioneered by a number of local businesses and universities.
The rover could land on the moon as early as 2026, according to the Australian agency. 
While this will accelerate Australia's space capabilities, Schmidt said he hopes this won't be the last glimpse of collaboration, as a successful industry should have many moonshot ideas across the board that "bind" the nation together.
Moonshots represent ambitious projects that give little weight to near-term profitability and potential risks and benefits but generate solid action towards goals.
"The question is whether or not the Australian government has truly committed, and I would say I don't think they have," he said.
"I think one of those little mini-moonshots would be one way to bind us together to give us a purpose."
While Australia has notched up space operations more than ever before, seeing Prime Minster Scott Morrison invest over $700 million into the industry already since 2018, Schmidt said the country needs to stop spending "time doing mediocre science with no translational value".
"If we want a strong space capability, we cannot conflate the two as we like to do, where we're a little bit basic research and a little bit commercial, [but] tend to do both poorly," he continued.
"That is something I urge everyone here to speak out against when you see it, because it is a feature of the innovation ecosystem of this country in the 26 years I've been in Australia and it's one we need to move on.
"We need to do excellent basic research and excellent commercialisation rather than mediocre things in between."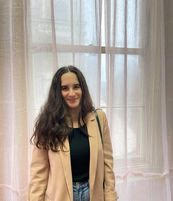 Bella Richards is a journalist who has written for several local newspapers, her university newspaper and a tech magazine, and completed her Bachelor of Communications (Journalism) at the University of Technology Sydney in 2020. She joined Momentum Media in 2021, and has since written breaking news stories across Space Connect, Australian Aviation and World of Aviation.
You can email Bella on: [email protected]
Receive the latest developments and updates on Australia's space industry direct to your inbox. Subscribe today to Space Connect here.