Enrico Palermo admitted his organisation alone "doesn't reach the nation yet" like NASA and said the situation has to change. 
He made the candid remarks speaking on a panel at Thursday's Australian Space Forum held in Adelaide. 
"We've been reflecting on this as an agency as part of our plans and I think we're not doing enough," Palermo said. 
"We have an amazing comms team who have really punched above their weight over the years, but we don't reach the nation yet."
He added the ASA would soon hire an inspire program manager and urged the industry to scale up in STEM education to help the next generation come through. 
"We have an enormous responsibility, but we've also got the best thing to inspire people with."
Palermo's comments were echoed on the panel by Air Vice-Marshall Catherine Roberts, who said, "Moving forward, it's about working together to really create that thrill for the next workforce to really want to come into space. 
"We need to be out there and very visible and talking to young folk about you know, why space is just such an exciting industry to get into."
Fellow panelist Professor Tanya Monro, who is Defence's chief defence scientist, argued Australia must get better as a nation in talking about the industry in a way that inspires pride and excitement. 
"One of the big hurdles I see with getting kids into STEM pathways is parents not feeling what the stem pathways are to jobs," she said. 
"One of the things I'm most discouraged [by] in this area is just the sheer number of bright, driven kids who end up going down pathways that have seemed to be more secure, such as medicine and law and all the traditional professions. 
"As soon as we're able to more articulate those big, exciting missions and the jobs and the successes, that will make the difference. 
"I think women are at least as much called to purpose as men. And I think you'll start to see that diversity shift, but we need role models as well. And we've got some wonderful role models in the Australian space ecosystem, men and women, that we are already starting to see emerge, but I think we can all do more to make them household figures."
As Chief Defence Scientist, Tanya is head of Defence Science and Technology Group (DSTG) and Capability Manager for Innovation, Science and Technology within the Australian Department of Defence.
The panel followed a big day of announcements, including that application fees for rocket launches in Australia have been slashed. 
Science minister Melissa Price said she hoped the news would give the industry more certainty. The fees were previously deferred twice. 
Following the move, the Australian Space Agency also announced a new regulatory reform that will align its space efforts across the nation, addressing ongoing criticism of the industry's lack of coordination.
"We know if the Australian space sector is going to keep growing at a rapid rate, then we need to ensure the conditions are right," said Minister Price.
"That is why we're scrapping plans for launch application fees and making improvements to regulations."
In early 2020, the federal government agreed to introduce partial costs for space activities, charging companies for certain licences, permits or authorisations to launch.
Industry leaders, such as Southern Launch, complained over the fees, claiming these were disproportionate compared to what other nations were charging.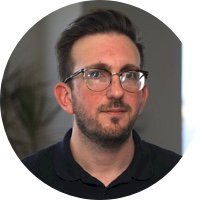 Adam is a journalist who has worked for more than 40 prestigious media brands in the UK and Australia. Since 2005, his varied career has included stints as a reporter, copy editor, feature writer and editor for publications as diverse as Fleet Street newspaper The Sunday Times, fashion bible Jones, media and marketing website Mumbrella as well as lifestyle magazines such as GQ, Woman's Weekly, Men's Health and Loaded. He joined Momentum Media in early 2020 and currently writes for Australian Aviation and World of Aviation.
Receive the latest developments and updates on Australia's space industry direct to your inbox. Subscribe today to Space Connect here.