Hon Melissa Price, minister for science and technology, revealed on Thursday these fees will no longer be introduced, after previously being deferred twice.
Following the move, the Australian Space Agency also announced a new regulatory reform that will align its space efforts across the nation, addressing ongoing criticism of the industry's lack of coordination.
"We know if the Australian space sector is going to keep growing at a rapid rate, then we need to ensure the conditions are right," said Minister Price.
"That is why we're scrapping plans for launch application fees and making improvements to regulations."
In early 2020, the federal government agreed to introduce partial costs for space activities, charging companies for certain licences, permits or authorisations to launch.
Industry leaders, such as Southern Launch, complained over the fees, claiming they were disproportionate compared to what other nations were charging.
Minister Price said the government was continuing to deliver necessary improvements upon listening to the broader industry feedback about this issue.
"Our nation's space sector has been on an incredible trajectory since we established the Australian Space Agency in 2018 and these new measures will see the sector rocket ahead even further," Minister Price added.
While this news will bode positively with the launch community, Australia's space agency is also set on aligning its strategies with the sector as a whole, through developing a Space Strategic Update.
It will underpin Australia's sovereign interests and will provide direction for future funding opportunities and long-term investments.
"We've also heard the feedback from industry that we need to better align efforts in the space sector," said Minister Price.
"Through the Space Strategic Update, we will maximise investment and efforts to deliver for all Australians."
Dr Tristan Moss, a senior lecturer at Griffith University and space historian told Space Connect late last year the nation's sector is currently "fragmented" and lacks direction.
"At the moment, there's a lot of fragmented approaches to space across defense, industry, scientific and research organisations, such as CSIRO, and also universities, and also, arguably what the public thinks we should be doing in space," said Dr Moss.
"There's nothing that draws them together, so, my argument is that we need to have a policy that draws all those different areas of Australian space activities together."
The update will address calls to create a more cohesive sector, according to the head of the ASA, Enrico Palermo.
"We will enhance coordination of investments and strategies, whether that's across states and territories, across government or between our science, civil and defence activities.
"Likewise, we must ensure we have internationally competitive regulation that supports industry growth and entrepreneurship while ensuring public safety", he added.
The agency will engage across industry and government over the next 18 months to deliver the Space Strategic Update, which will include a schedule of space programs and investment opportunities.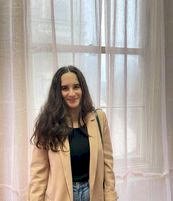 Bella Richards is a journalist who has written for several local newspapers, her university newspaper and a tech magazine, and completed her Bachelor of Communications (Journalism) at the University of Technology Sydney in 2020. She joined Momentum Media in 2021, and has since written breaking news stories across Space Connect, Australian Aviation and World of Aviation.
You can email Bella on: [email protected]
Receive the latest developments and updates on Australia's space industry direct to your inbox. Subscribe today to Space Connect here.