Gilmour Space Technologies, Southern Launch and Black Sky Aerospace are some of the core Aussie leaders of the launch industry today, and while each are steaming towards establishing sovereign capability, they're all racing on slightly different tracks. 
So, who are they?
Southern Launch
Southern Launch is set on building the first permanent rocket launch site at Whalers Way, on the tip of the Eyre Peninsula in South Australia.
When it's fully operational and approved. CEO Lloyd Damp told Space Connect in a podcast episode last year the company hopes it will be "on a par" with Cape Canaveral in Florida; the biggest space launch facility in the world.
The facility is aiming to execute 36 launches a year when finalised, compared with the legendary US site's 40.
In September, it attempted to launch the first ever rocket from the site – for Taiwanese space company TiSPACE – but all three times they were unsuccessful due to weather forecasts, technical issues and a fire anomaly.
While the company hasn't announced a new launch date, if the early trials go well, it could become the country's first permanent, long-term rocket launch site.
In early February, the company signed its second agreement with a German company, Rocket Factory Augsburg AG (RFA) to launch its three-stage rocket from the Whalers Way Orbital Launch Complex later this year.
RFA's small rocket aims to deliver 1,350 kilograms to a 300-kilometre polar orbit, and it's hoped it will eventually launch up to 50 times a year.
The deal was completed at the Global Space and Technology Convention in Singapore.
Black Sky Aerospace
Black Sky Aerospace (BSA) is a solid rocket fuel manufacturer from Queensland and is set on launching into suborbital space for the first time from Australia. 
Late last year, the company fired a rocket from its private test and launch site near Goondiwindi in southern Queensland, aimed at providing the company with key test and evaluation (T&E) data to support its development of sovereign space-launch capability.
According to the company, the Sighter 150 rocket flew to an altitude of almost 30,000 feet in less than 30 seconds, carrying a software payload for Australian cyber security company BITSCore.
This was the third in a series of T&E rocket launches testing Black Sky's in-house avionics and telemetry systems.
In early February, the company bagged additional funding from the Advanced Manufacturing Growth Centre (AMGC) managed Commercialisation Fund, which is providing just under $500,000 to assist manufacturing the materials required to develop solid rocket motors for its sovereign space and defence projects.  
Gilmour Space Technologies
Gilmour Space, also headquartered in Queensland, is building the first sovereign Australian rocket, dubbed Eris, to be launched from home ground into orbital space.
In late 2021, the company successfully completed a 75-second test fire of its new rocket engine, which it hopes to launch in Queensland in the latter half of 2022.
The company, Australia's largest sovereign space employer, was founded by two brothers in 2013 and specialises in creating orbital-class hybrid propulsion technologies, which are safer and cheaper than traditional rockets.
It's already signed an agreement with Juru Traditional Owners at Bowen, Queensland, to support the land as a rocket launch site later this year.
In May, the Queensland government announced it was committed to supporting Gilmour in the development of the launch and months later, it secured $61 million in funding from venture capital investors.
The smallsat – a spacecraft less than 500 kilograms in mass – will have a payload of up to 215 kilograms, launching into 500-kilometre sun-synchronous orbit (SSO).
The company has also been approved as being formally "Australian made", meaning the rocket can have the Australian logo printed on it.
Are they all that different?
While they each boast "sovereign launch capability" in a nutshell, they are targeting fairly different markets.
BSA and Gilmour both are developing rockets, but each are heading for different directions. BSA is launching a rocket into suborbital space, and Gilmour is going to orbital space.
The terms are interchanged constantly in the space industry but are vastly different. Typically, suborbital is referred to if the flight is lower than orbital flights, or not as far into space.
Space.com refers to it like this: "The main difference between orbital and suborbital flight is the speed at which a vehicle is traveling. An orbital spacecraft must achieve what is known as orbital velocity, whereas a suborbital rocket flies at a speed below that.
"A good way to picture this is to imagine a ball being thrown at ground level – at a normal throwing speed, the ball travels in an arc through the air before hitting the ground. But say you were to put a little rocket on the ball that made it travel so fast that its arc shape would perfectly match the curvature of the Earth. At that point, the ball would have achieved orbit and would fly at a consistent height above our planet."
Southern Launch is also entirely different: the company is developing a launch site in Australia, but for customers that may be foreign, like TiSPACE and RFA.
Essentially, it will be the first ever rocket airport in Australia. But this means that while Australia may be the ground from which rockets are launched, it will not always be a local spacecraft.
Despite that, Australia having its own launch site will ideally attract many customers from overseas or within the nation; a goal the government is striving for.
Is it a space race, or is it Australia against the world?
"We don't see it so much as 'competition' as much as companies trying to build their part of an ecosystem," Black Sky Aerospace CEO Blake Nikolic told Space Connect.
"Even the companies that are seemingly 'competing' have a different focus and end goal, so we are not focused on competing, rather we want to see how all the Australian companies in this industry are going to be supported."
As Australia is newer to the space sector, industry leaders have consistently praised competition between states and companies, as it's facilitated a ramp up in start-ups and local operations.
However, because the industry is still being established, the supply chain is only just being built, therefore competition is somewhat limited.
Southern Launch's CEO Lloyd Damp welcomes the competition, as "it can only further improve safety, drive innovation and create additional opportunities for the Australian space market".
"Southern Launch is at the forefront of building Australia's sovereign space launch capability; we hold Australia's only launch facility licences, and have helped our first customer, TiSPACE be granted Australia's first space launch permit under the new Space Act," he told Space Connect.
While the three companies differ to an extent, their target clients will inevitably intertwine, but Gilmour Space argues the competition does not lie within Australia, but against the world.
Michelle Gilmour, director of marketing and communications at Gilmour Space told Space Connect that each company is "looking for customers outside of Australia" because "that's where the money is". 
She said Europe and the United States is where the company eyes out its customer base, as the nations have pioneered the industry for years before.
CEO Adam Gilmour said: "If there's any competition, I'd like to say let's all work as hard as we can to get our stuff working … in a very collaborative effort to try to get our stuff proven and working, and then we all win."
Although there is a sense of camaraderie between companies, it seems premature to rule out any competition between them.
Maybe it isn't a Bezos versus Branson space race, but Australia is still waiting for a commercial rocket to successfully launch from home ground, and one of these companies will do it first.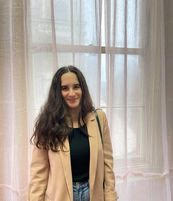 Bella Richards is a journalist who has written for several local newspapers, her university newspaper and a tech magazine, and completed her Bachelor of Communications (Journalism) at the University of Technology Sydney in 2020. She joined Momentum Media in 2021, and has since written breaking news stories across Space Connect, Australian Aviation and World of Aviation.
You can email Bella on: [email protected]
Receive the latest developments and updates on Australia's space industry direct to your inbox. Subscribe today to Space Connect here.