The business' chief executive, Adam Gilmour, said the procedure involved the main engine that will power the first and second stages of its three-stage Eris rocket.
"We achieved our expected full thrust of 110 kilonewtons (or 25,000 pounds-force), and our team will be moving on to the final engine qualification campaign next month," he said.
The company, Australia's largest sovereign space employer, was founded by two brothers in 2013 and specialises in creating orbital-class hybrid propulsion technologies, which are safer and cheaper than traditional rockets.
It's already signed an agreement with Juru Traditional Owners at Bowen, Queensland, to support the land as a rocket launch site later this year.
If it goes to plan, it will become Australia's second long-term rocket launch site with Whalers Way in SA used by rival Southern Launch.
Gilmour, however, claims its rockets are the most powerful ever developed in Australia, and will be capable of launching 300- to 4,000-kilogram satellites and payloads into low earth and other orbits. 
"It is no small thing to say that we've developed Australia's largest rocket engine; and that it could have significant flow-on benefits for the commercial, civil and defence space sectors," he added. 
"With timely assessments and approvals from relevant authorities, we hope to be able to launch Australia's first sovereign-made rocket from Queensland sometime in the latter half of 2022." 
Last year saw several huge milestones for the company achieved. In May, the Queensland government announced it was committed to supporting Gilmour in the development of the launch and months later it secured $61 million in funding from venture capital investors.
The smallsat – a spacecraft less than 500 kilograms in mass – will have a payload of up to 215 kilograms, launching into 500-kilometre sun-synchronous orbit (SSO).
The company has also been approved as being formally "Australian made", meaning the rocket can have the Australian logo printed on it.
You can listen to Space Connect's earlier podcast interview with Adam Gilmour, above.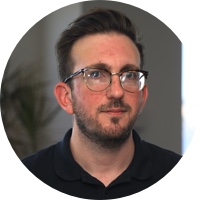 Adam is a journalist who has worked for more than 40 prestigious media brands in the UK and Australia. Since 2005, his varied career has included stints as a reporter, copy editor, feature writer and editor for publications as diverse as Fleet Street newspaper The Sunday Times, fashion bible Jones, media and marketing website Mumbrella as well as lifestyle magazines such as GQ, Woman's Weekly, Men's Health and Loaded. He joined Momentum Media in early 2020 and currently writes for Australian Aviation and World of Aviation.
Receive the latest developments and updates on Australia's space industry direct to your inbox. Subscribe today to Space Connect here.