The business, founded by two brothers in 2013, secured the cash from venture capital investors as part of their Series C round funding, now raising a total of $87 million.
The funders involved also include US-based Structure Ventures, Australian venture capital firms Blackbird and Main Sequence, and super funds HESTA, Hostplus and NGS Super.
The money will facilitate the launch of its "first orbital rocket in 2022", grow its team, build "sovereign space manufacturing capability for rockets" and most notably, sending hybrid propulsion rockets into space.
Since 2016, brothers James and Adam Gilmour have dreamed of becoming the world leaders of manufacturing orbital-class hybrid propulsion technologies, as they are deemed safer to use and extremely cost-effective.
"It's fantastic to see the global support for our mission to build and launch lower cost rockets and satellites to orbit," said Gilmour Space CEO and co-founder, Adam Gilmour. 
Hybrid rockets burn a solid fuel in the presence of a liquid oxidizer, which has the benefit of lowering costs as the liquid allows for adjustable control of flow – therefore, it is safer and more precise, compared to commonplace solid propellants.
For the company, driving future launches with these types of rockets will "efficiently address the growing global demand for putting satellites into orbit," and will put them in the race aside Elon Musk and Jeff Bezos as they plan to eventually send humans into space.
"My brother James and I started the rocket program in 2015 with the goal of one day sending humans to space," Adam said.
Before this announcement, Blackbird Ventures led the first series of funding in 2017, granting the company AU$5 million, following $19 million in 2018 as part of the series B funding led by Main Sequence (deep tech investment founded by CSIRO).
Companies such as SpaceDev and Virgin Galactic have dabbled in hybrid propellant technologies as well.
Despite one of SpaceDev's SpaceShipOne developments killing three employees in 2007 through a hybrid motor burning with HTPB and nitrous oxide, this type of technology is still considered far safer than solid propellants.
In 2022, the Gilmour Space Technologies is aiming to launch its 'Eris' orbital rocket into Low Earth Orbit.
The smallsat – a spacecraft less than 500 kilograms in mass – will have a payload of up to 215 kilograms, launching into 500-kilometer Sun Synchronous Orbits (SSO).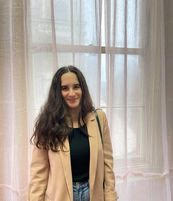 Bella Richards is a journalist who has written for several local newspapers, her university newspaper and a tech magazine, and completed her Bachelor of Communications (Journalism) at the University of Technology Sydney in 2020. She joined Momentum Media in 2021, and has since written breaking news stories across Space Connect, Australian Aviation and World of Aviation.
You can email Bella on: [email protected]
Receive the latest developments and updates on Australia's space industry direct to your inbox. Subscribe today to Space Connect here.