Rocket Factory Augsburg AG (RFA) is currently developing its three-stage prototype, RFA One, which it hopes to complete by the end of this year.
The deal will be seen as a huge vote of confidence in Southern Launch after three failed attempts to blast off the Taiwanese-made Hapith I rocket in 2021.
Southern Launch is hoping to create Australia's first permanent rocket launch site at Whalers Way, which it believes can be "on a par" with Cape Canaveral when it's fully operational.
RFA's small rocket aims to deliver 1,350 kilograms to a 300-kilometre polar orbit, and it's hoped it will eventually launch up to 50 times a year.
The deal was completed at the Global Space and Technology Convention in Singapore.
Jörn Spurmann, chief commercial officer at RFA, said, "Launching from South Australia allows us to offer our launch services in a highly customer-oriented way from a regional spaceport in the Asia-Pacific region. It marks a central milestone in our strategy for a globally distributed launch capability."
RFA said its mission is to "significantly reduce launch costs in the space industry" and offer cheap prices made possible by its "superior staged combustion technology, industrial automation and low-cost structure".
Last year, Southern Launch failed in its attempt to provide the first commercial lift-off from the Whalers Way Orbital Launch Complex on the tip of the Eyre Peninsula in South Australia, south of Port Lincoln.
However, the business' chief executive, Lloyd Damp, was upbeat, saying, "This test launch vehicle may not have taken Australia to space; however, it has provided our teams with valuable data and insights, which will lead TiSPACE in refining their launch vehicle capabilities further."
The mission – dubbed VS01 – was to see Southern Launch blast off the Hapith I two-stage 10-metre rocket, developed by Taiwan Innovative Space (TiSPACE).
Damp said the attempts also gave the company vibration data and noise data it needed.
The three attempts to launch were plagued by bad weather conditions, system failures and the rocket catching on fire within the span of a week.
However, in September 2020, Southern Launch did successfully complete its first rocket lift-off from the Koonibba Test Range in South Australia with its TED-01 DART.
This led to the company receiving approval in June this year to construct the infrastructure necessary to support the test launch campaign in Whalers Way.
Then, in late August 2021, Whalers Way was approved by the Australian government as a commercial launch site for the test campaign – the first established in the nation.
Damp also last year appeared on the Space Connect podcast, where he talked through the reasons his business chose the Whalers Way site, and its ambitions for the future.
He said the company had a list of 16 locations, from Western Australia to Victoria, but Whalers Way was chosen for ticking the most boxes in the company's criteria.
"It is a large site, there is limited population in the local area, it is freehold land, and the environment is pretty well understood," he said.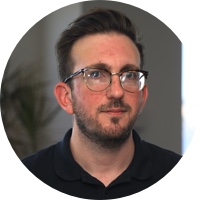 Adam is a journalist who has worked for more than 40 prestigious media brands in the UK and Australia. Since 2005, his varied career has included stints as a reporter, copy editor, feature writer and editor for publications as diverse as Fleet Street newspaper The Sunday Times, fashion bible Jones, media and marketing website Mumbrella as well as lifestyle magazines such as GQ, Woman's Weekly, Men's Health and Loaded. He joined Momentum Media in early 2020 and currently writes for Australian Aviation and World of Aviation.
Receive the latest developments and updates on Australia's space industry direct to your inbox. Subscribe today to Space Connect here.