At 4:09pm ACST on 16 September, Southern Launch and Taiwan Innovative Space (tiSPACE) attempted to launch the Hapith I rocket from the newly licensed test sight again. 
"During ignition, the launch vehicle suffered an internal fault causing the vehicle to catch alight," Southern Launch said in a tweet. 
"The fire was contained to the launch pad and was attended to by the South Australian Country Fire Service, who were onsite."
Southern Launch clarified no people or the environment were put at risk, and said there would be more details to come.
Whalers Way is on the tip of the Eyre Peninsula in South Australia, south of Port Lincoln.
This launch marks the third retry within a week, as the company's previous attempts were plagued by bad weather conditions and system failures.
According to ABC journalist Jodie Hamilton, she was waiting for the launch at around 4pm when she received word it had been cancelled.
"Then we got a call from a couple of farmers to say, 'We've seen some flames and we've seen some smoke'," she told the local radio.
"We've raced up to the top of a hill to have a look and there was some smoke there."
Southern Launch has not confirmed the next retry date, but its launch window is still open until 23 September.
The business is set for three more launches this year, which will test whether the site is viable for future suborbital launches.
Whalers Way may become the 'Cape Canaveral' launchpad of Australia, provided the tests are successful. 
TiSPACE's Hapith I is a 10-metre, two-stage rocket, designed to be lightweight while carrying significant payloads into space – along with reduced costs.
In September last year, Southern Launch completed its first rocket lift-off from the Koonibba Test Range in South Australia with its TED-01 DART.
This led to the company receiving approval in June this year to construct the infrastructure necessary to support the test launch campaign in Whalers Way.
In late August, Whalers Way was approved by the Australian government as a commercial launch site for the test campaign – the first established in the nation.
Southern Launch CEO Lloyd Damp said Australian space capabilities are "key" in allowing South Australia to grab hold of the $5.5 billion global space launch market.
From 5 September to 31 December, the zone will be closed to tourists and locals.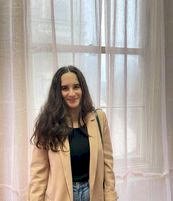 Bella Richards is a journalist who has written for several local newspapers, her university newspaper and a tech magazine, and completed her Bachelor of Communications (Journalism) at the University of Technology Sydney in 2020. She joined Momentum Media in 2021, and has since written breaking news stories across Space Connect, Australian Aviation and World of Aviation.
You can email Bella on: [email protected]
Receive the latest developments and updates on Australia's space industry direct to your inbox. Subscribe today to Space Connect here.