Taiwan Innovative Space (tiSPACE) will conduct a test flight of its Hapith I rocket from newly licensed Whalers Way Orbital Launch Complex, operated by Southern Launch.
The date is expected to be announced in the coming months.
The launch site will be part of a test campaign for three suborbital rocket launches in the future, to determine whether it is a viable site for more suborbital and orbital missions.
Data will be collected during the missions, measuring environmental impacts on the rocket during its orbit.
TiSPACE's Hapith I is a 10 meter, two stage rocket, designed to be lightweight while carrying significant payloads into space – along with reduced costs.
"Southern Launch is pleased to be partnering with TiSPACE to conduct the first test launch at our Whalers Way Orbital Launch Complex on the Eyre Peninsula," said CEO Lloyd Damp.
He added the regulatory approval is significant as it will be the first site established in Australia.
The Taiwan-based company received its first rocket permit from the Australian government on 9 August, and the company is considering relocating its operations to Australia.
Minister for Industry, Science and Technology Christian Porter said it is an "important outcome" in showing Australia's space capabilities to competitive countries.
"Space is a significant global growth market that will support Australia's economic future through big investment, new technologies and job growth across multiple industries," he said.
The Morrison government has invested over $700 million into the sector since 2018 in efforts to reach a $12 billion industry, expecting to create another 20,000 jobs by 2030.
Australia has slowly increased its space efforts since the establishment of the Australian Space Agency in 2018.
Although the nation previously assisted in NASA missions – such as the Apollo moon landing – it has only recently boosted its own home based operations.  
According to Australia's civil space strategy for 2019 to 2028, a key initiative is access to space, which will be supported by a roadmap to increase the nation's launch market with small and large businesses.
Head of the Australian Space Agency Enrico Palermo said the nation is serious about growing the industry, and this move is a "significant milestone".
"We are passionate about growing a thriving space industry – one that can open doors for our national space sector to launch technologies from home and attract greater investment from international launch customers," he said.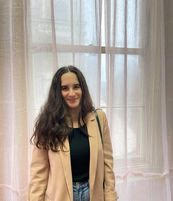 Bella Richards is a journalist who has written for several local newspapers, her university newspaper and a tech magazine, and completed her Bachelor of Communications (Journalism) at the University of Technology Sydney in 2020. She joined Momentum Media in 2021, and has since written breaking news stories across Space Connect, Australian Aviation and World of Aviation.
You can email Bella on: [email protected]
Receive the latest developments and updates on Australia's space industry direct to your inbox. Subscribe today to Space Connect here.