The Binar-1 CubeSat – a miniature satellite – will be launching on 28 August upon a SpaceX Falcon 9 rocket from Cape Canaveral in Florida, heading to the International Space Station (ISS).
WA Premier Mark McGowan, Minister for Science Roger Cook, Curtin vice-chancellor Professor Harlene Hayne, and professors and students joined together to start the clock.
The researchers are part of Curtin University's Space Science and Technology Centre (SSTC), in partnership with AROSE (Australian Remote Operations for Space and Earth) and Furgo.
Binar-1 – named from the Noongar word for fireball – will take a day to travel to the ISS, where it will be deployed in low-Earth orbit for the team on the Curtin ground station to make contact.
There are two cameras built into the spacecraft for taking pictures of WA's coastline, which will be relayed back to Earth. 
Its objective is to test the spacecraft system that will eventually be part of the SSTC moon mission – Curtin is set on a WA-build spacecraft launched to the moon by 2025, the Binar Prospector.
"The launch of Binar-1 is our first real step towards that goal," said Phil Bland, John Curtin Distinguished Professor.
"Being able to build spacecraft affordably means that we can rapidly iterate technology, which is a key element in developing advanced systems for exploration," he added.
The Binar Prospector mission – if successful – will launch around the time NASA begins its Artemis Mission, expected to be delayed after its original date in 2024.
According to the website, the spacecraft consolidates subsystems into a single electronics board, allowing for a larger payload equipment, higher than traditional CubeSats.
The Binar-1 weighs 1.5 kilograms, made from aluminium, copper and fibreglass.
Over the next 18 months, Professor Bland said the program has six more launches planned.
He added that Australia has only flown 15 of its own spacecraft, and the Binar-1 was to "make spacecraft affordable, and space accessible for WA innovators".
The program is backed by serious spearheads in the sector, including NASA, the European Space Agency, Furgo, the WA government and other smaller companies.
Professor Hayne said the mission will put Australia in the "driver's seat" of furthering the nation's presence in space.
"The team has also developed an outstanding school outreach program to put space technology in the hands of students, giving them hands-on experience and real-world inspiration," she added.
Binar has been involved in numerous other space missions, such as NASA'S InSight mission to study the Martian interior, the ESA's Roscosmos' ExoMars mission and other high-profile jobs.
The Australian space industry has grown in more recent years, expecting to create over 20,000 jobs by 2030 and further its efforts in strengthening international relationships.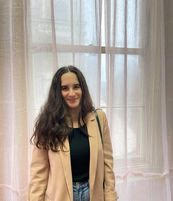 Bella Richards is a journalist who has written for several local newspapers, her university newspaper and a tech magazine, and completed her Bachelor of Communications (Journalism) at the University of Technology Sydney in 2020. She joined Momentum Media in 2021, and has since written breaking news stories across Space Connect, Australian Aviation and World of Aviation.
You can email Bella on: [email protected]
Receive the latest developments and updates on Australia's space industry direct to your inbox. Subscribe today to Space Connect here.