The university's High-Altitude Advanced-Materials and Engineering Research (HAAMER) team plans to perform numerous missions for investigations such as mapping surface minerals and measuring climate change's extent.
The launch comes as multiple industry leaders, including NASA and the European Space Agency, invest in lower-cost alternatives to satellites and spacecraft.
Professor James Maxwell, who spoke to the ABC, said this mission was the first of many planned.
"We actually have 24 different mission plans over several years, this is our very first one and it's really mostly just a test flight," he said.
The researchers launched the balloon from Nhill in western Victoria, and will be tracking its landing, expecting it to end up between Bendigo, Shepparton and Wodonga.
According to Professor Maxwell, the launchpad spot was chosen to ensure it did not land in NSW, as the state is in strict lockdown.
"We want to make sure this doesn't fly into NSW and then we get told at the border that we can't chase the balloon," he said.
The balloon is fitted with HD cameras to monitor the flight, a GPS tracker, temperature sensors, and over 12 hours' worth of batteries.
Professor Maxwell said the test flight will predominately determine how many hand warmers the balloon will need for future, as the high altitudes are "very, very cold".
He added that "lithium batteries don't like getting cold". and when they do, "they die".
"So, knowing how many hand warmers to put in, is kind of a critical thing," he said.
Helium balloons are continuing to grow in popularity within the industry as they are far cheaper in cost.
"Right now, it costs anywhere from about $3,000 up to $20,000 a kilogram to get anything actually into orbit and we can do many similar things for just a few hundred dollars per flight," Professor Maxwell said.
NASA and the Canadian Space Agency developed a 'Superpressure' balloon-borne imaging telescope that could replace the ageing Hubble Space Telescope.
The SuperBIT was announced July this year and will fly above 99.5 per cent of the Earth's atmosphere, carried by a helium balloon the size of a football stadium.
It can take high-resolution images, similar to NASA's Hubble, and is set to launch in April next year.
Mohamed Shaaban, a PhD student from the University of Toronto who is part of the mission, said that balloon technology "makes visiting space cheap, easy and environmentally friendly".
The manufacturers received a US$5 million budget, which will cost almost 1,000 times less than similar satellites.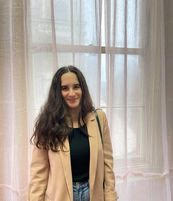 Bella Richards is a journalist who has written for several local newspapers, her university newspaper and a tech magazine, and completed her Bachelor of Communications (Journalism) at the University of Technology Sydney in 2020. She joined Momentum Media in 2021, and has since written breaking news stories across Space Connect, Australian Aviation and World of Aviation.
You can email Bella on: [email protected]
Receive the latest developments and updates on Australia's space industry direct to your inbox. Subscribe today to Space Connect here.