Under the agreement, the companies will provide tailored launch, precise deployment and in-space transportation services for small satellite operators using Gilmour's Eris – a hybrid launch vehicle.
This new deal aligns with the Australian Space Agency's national civil priority areas, a roadmap of the industry over the next decade including access to space, earth observation and more.
Gilmour recently raised $61 million from global investors in July, boosting its total funding to $64 million, the largest private equity investment bagged in Australia.
The Queensland-based company has increased its partners internationally to expand its launch services to global customers, according to Adam Gilmour, CEO and co-founder of Gilmour Space.
"The need for sovereign launch capability is coming into focus for Australia," he added.
Gilmour will utilise Exolaunch's small satellite deployment technologies and in- space transportation services through the Reliant orbital transfer vehicle, which will assist Eris in low-Earth orbit.
"Reinforcing novel launch architecture with state-of-the-art deployment and in-space logistics services will pave the way for reliable launch solutions," said Jeanne Medvedeva, VP of launch services, Exolaunch.
"We look forward to launching customers' satellites from Australia on the Eris rockets making space more accessible for the New Space industry."
Exolaunch will partner in Gilmour's low-inclination missions through the Eris in future launches, set for its debut in 2022.
The Eris is equipped with a payload capacity of 300 to 4,000 kilograms to low-Earth orbits from both Australian and international launch sites.
Using its CarboNIX – a lightweight and scalable microsatellite separation system – and EXOpod, a CubeSat deployer, Exolaunch has accomplished 13 successful launches of 170 deployed small satellites.
This partnership comes as more space companies are investing into cheaper and more sustainable space activity.
"We look forward to launching customers' satellites from Australia on the Eris rockets making space more accessible for the New Space industry," said Medvedeva.
New Space is the recent commercialisation of the space sector, and now companies across the globe are gaining access to a previously government owned market.
But a larger industry comes with the increase of space debris, an issue gradually becoming worse.   
Exolaunch are developing a line of environmentally friendly transfer vehicles named Reliant for the removal of space junk and 'last-mile' delivery – expected launch in 2023.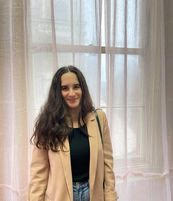 Bella Richards is a journalist who has written for several local newspapers, her university newspaper and a tech magazine, and completed her Bachelor of Communications (Journalism) at the University of Technology Sydney in 2020. She joined Momentum Media in 2021, and has since written breaking news stories across Space Connect, Australian Aviation and World of Aviation.
You can email Bella on: [email protected]
Receive the latest developments and updates on Australia's space industry direct to your inbox. Subscribe today to Space Connect here.