It follows three failed attempts this month for what would have been the first commercial lift-off from the Whalers Way Orbital Launch Complex, which was approved in August for three tests in 2021.
Southern Launch's chief executive, Lloyd Damp, said, "This test launch vehicle may not have taken Australia to space; however, it has provided our teams with valuable data and insights, which will lead TiSPACE in refining their launch vehicle capabilities further."
The mission – dubbed VS01 – was to see the South Australia-based company launch the Hapith I two-stage 10-metre rocket, developed by Taiwan Innovative Space (TiSPACE).
Damp said the attempts also gave the company vibration data and noise data needed for supporting the developing of the Whalers Way Orbital Launch Complex.
"We thank the Australian Space Agency, the government of South Australia, and the emergency services for their support of the VS01 test launch campaign," Damp added.
Whalers Way is on the tip of the Eyre Peninsula in South Australia, south of Port Lincoln.
The three attempts to launch were plagued by bad weather conditions, system failures and the rocket catching on fire within the span of a week.
According to the company, more details will soon be announced about the next two test launches – VS02 and VS03 – which are expected to be completed by 31 December 2021.
Whalers Way may become the 'Cape Canaveral' launchpad of Australia, provided the future tests are successful. 
In September last year, Southern Launch completed its first rocket lift-off from the Koonibba Test Range in South Australia with its TED-01 DART.
This led to the company receiving approval in June this year to construct the infrastructure necessary to support the test launch campaign in Whalers Way.
In late August, Whalers Way was approved by the Australian government as a commercial launch site for the test campaign – the first established in the nation.
Damp said Australian space capabilities are "key" in allowing South Australia to grab hold of the $5.5 billion global space launch market.
The team are almost done with the pack up of the launch infrastructure for VS01, and Whalers Way will be reopened later this week for tourism.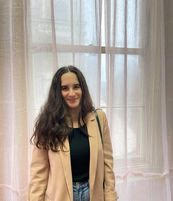 Bella Richards is a journalist who has written for several local newspapers, her university newspaper and a tech magazine, and completed her Bachelor of Communications (Journalism) at the University of Technology Sydney in 2020. She joined Momentum Media in 2021, and has since written breaking news stories across Space Connect, Australian Aviation and World of Aviation.
You can email Bella on: [email protected]
Receive the latest developments and updates on Australia's space industry direct to your inbox. Subscribe today to Space Connect here.