It comes as the rocket manufacturer is slated to blast off its "Eris" orbital rocket into low-Earth orbit in mid-2022, paving the way for Australian sovereign launch capability.
The Queensland-based company and the owners signed a Cultural Heritage Management Agreement, which is a binding document deciding any Aboriginal or Torres Strait Islander land that may be impacted by a launch or project will be managed.
The agreement supports the proposed launch site within the Queensland-government owned Abbots Point State Development Area.
"The Juru traditional custodians of the Bowen area are very excited to be working with Gilmour Space Technologies," said Peta Lynn Ross, chairperson of the Kyburra Munda Yalga Aboriginal Corporation Board of Directors.
"It's incredible to think that we will, through this partnership, contribute to future space-based solutions that not only benefit our people, but Australia as a whole.
Ross said this type of innovation is a "must" to ensure enriched living conditions, and the partnership will be the "first step in demonstrating how such advancements can positively impact society".
Gilmour Space Technologies, founded by two brothers in 2013, is one of the leading companies in Australia's space industry.
Since 2016, brothers James and Adam Gilmour have dreamed of becoming the world leaders of manufacturing orbital-class hybrid propulsion technologies, as they are deemed safer to use and extremely cost-effective.
"Cultural heritage has been, and will continue to be, an important element of the Bowen Orbital Spaceport," said James Gilmour, head of launch operations.
"We're looking forward to launching Australia to space from Juru land in Queensland, with support from the Juru people."
In May this year, the Queensland government announced it was committed to supporting the company in the development of the launch.
Then in June, the company secured $61 million in funding to launch the rocket from venture capital investors as part of their Series C round funding, now raising a total of $87 million.
The smallsat – a spacecraft less than 500 kilograms in mass – will have a payload of up to 215 kilograms, launching into 500-kilometre sun-synchronous orbit (SSO).
In November, the company was approved as being Australian made, meaning the rocket can have the Australian logo printed on it.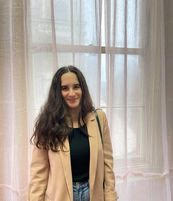 Bella Richards is a journalist who has written for several local newspapers, her university newspaper and a tech magazine, and completed her Bachelor of Communications (Journalism) at the University of Technology Sydney in 2020. She joined Momentum Media in 2021, and has since written breaking news stories across Space Connect, Australian Aviation and World of Aviation.
You can email Bella on: [email protected]
Receive the latest developments and updates on Australia's space industry direct to your inbox. Subscribe today to Space Connect here.