The Juru Traditional Owners of the land performed a Welcome to Country and Smoking Ceremony, after signing an agreement with them last December to support the launch project.
It came a week after the rocket manufacturer received approval from the Whitsunday Regional Council to begin early construction of its launch site, dubbed the Bowen Orbital Spaceport. 
The rise of the space industry in Australia have brought into question whether rocket launches and spaceports will impact Aboriginal land or artefacts, which still remains a major concern for many across the nation.
While the company is seeking further approvals, head of launch operations James Gilmour said he is "grateful" the Juru traditional owners performed the ceremony to mark the occasion, and usher in a "new space beginning" for Australia.
"This approval means that we can begin early construction works on the launch site ahead of our first Eris rocket launch later this year," Gilmour added.
It comes as the manufacturer is slated to blast-off its Australian-made orbital rocket into low-Earth orbit in late-2022 from its "probably posed" Bowen Orbital Spaceport, paving the way for Australian sovereign launch capability.
It is expected the launch will be a major boost for tourism in Queensland and for Australia's space industry.
Last December, the Queensland-based company and the owners signed a Cultural Heritage Management Agreement, which is a binding document deciding any Aboriginal or Torres Strait Islander land that may be impacted by a launch or project will be managed.
The agreement supports the proposed launch site within the Queensland-government owned Abbots Point State Development Area.
Trevor Prior, Juru Elder and board director of the Kyburra Munda Yalga Aboriginal Corporation said, "with this ceremony, our people have welcomed Gilmour Space to build their spaceport on Juru country".
The ceremony included many business leaders and representatives from federal, state and local governments.
Other pioneering companies, such as Southern Launch, Black Sky Aerospace and Equatorial Launch Australia are also set on blasting rockets from Australian land in the coming year.
Amid approvals for Southern Launch's pad in Whalers Way in South Australia, the company has faced scrutiny over the impact it may have on the environment and traditional land of the Nauo people.
In May last year, Nauo elder Jody Miller told the ABC there are many cultural considerations at Whalers Way.
"It's significant culturally, there are stories [out there] and we don't want to destroy anything," Miller said.
"If it's just left alone, let it be natural, people can see this for the next generation – everybody's children as well as my children."
But later that year in October, the company released its updated proposal with a completed cultural heritage investigation, to determine potential impacts on Aboriginal sites.
In response to representatives from traditional owners of the land, it amended its Site A to exclude a corner where indigenous artefacts were identified.
"If unexpected sites or artefacts are encountered during the construction and operation of the project, appropriate management response will be employed," the company concluded in its report.
While other companies have been less vocal about their land considerations, Gilmour Space said the company shared the news because it respects the Juru Traditional owners and wanted to update the community on its progress.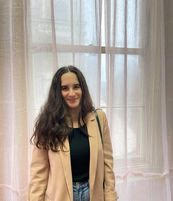 Bella Richards is a journalist who has written for several local newspapers, her university newspaper and a tech magazine, and completed her Bachelor of Communications (Journalism) at the University of Technology Sydney in 2020. She joined Momentum Media in 2021, and has since written breaking news stories across Space Connect, Australian Aviation and World of Aviation.
You can email Bella on: [email protected]
Receive the latest developments and updates on Australia's space industry direct to your inbox. Subscribe today to Space Connect here.