The Australian Defence Force's Space Command – a new division of the Royal Australian Air Force (RAAF) – has today (22 March) commenced operations, with Minister for Defence Peter Dutton marking the occasion with an address to the Air and Space Power Conference.
The establishment of Space Command was first announced in May last year, with Air Vice-Marshal Catherine Roberts, AM, CSC assuming her role as head of the division in January.
Among the responsibilities of Space Command will be supporting space domain awareness, sovereign-controlled satellite communications and space-based Earth observation, and navigation.
The division includes personnel from all three Services, as well as public servants, and industry contractors.
Defence Space Command is expected to work alongside the Australian Space Agency, industry partners, and research and scientific institutions.
In his address, Minister Dutton said: "Space is becoming more congested and is already contested – particularly as the boundaries between competition and conflict become increasingly blurred through grey-zone activities.
"Tellingly, more than 7,500 satellites orbit the Earth, with thousands more being launched every year.
"While space is primarily a civil domain – to support navigation, communication networks, financial systems, scientific enterprises, weather forecasting, and disaster response – it will undoubtedly become a domain which takes on greater military significance in this century," Dutton said. 
He added that while the Space Command will be "modest" compared to Australia's allies, it will be "forward looking", focusing on hypersonics and space-based satellite communications. 
Dutton pointed to the recent ramp-up in
hypersonic missile activity
from China and Russia, and the
Russian anti-satellite test
that created over 1,500 pieces of debris in November last year. 
The minister described the creation of the Space Command as a "necessary endeavour" for the protection of Australia's interests. The Australian government will continue to invest in "space capabilities to counter threats", Dutton added. 
"Together with like-minded partners and the United Nations, Australia has long championed the responsible and peaceful use of outer space in accordance with international norms," Dutton said.
"It is a domain which must be used to deter aggression, rather than become a new realm for conflict."
Minister Dutton also outlined initiatives to bolster space collaboration with the United states as part of a newly released Defence Space Strategy.
This involves teaming up with the US National Reconnaissance Office to ramp up cooperative satellite activities.
The launch of Space Command forms part of the Commonwealth government's broader $7 billion investment in space capabilities over the next 10 years.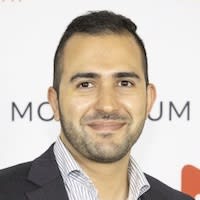 News Editor – Defence and Cyber, Momentum Media
Prior to joining the defence and aerospace team in 2020, Charbel was news editor of The Adviser and Mortgage Business, where he covered developments in the banking and financial services sector for three years. Charbel has a keen interest in geopolitics and international relations, graduating from the University of Notre Dame with a double major in politics and journalism. Charbel has also completed internships with The Australian Department of Communications and the Arts and public relations agency Fifty Acres.
Receive the latest developments and updates on Australia's space industry direct to your inbox. Subscribe today to Space Connect here.