Peynot is a robotics and automation professor at Queensland University of Technology, and is currently leading a team that built a perception and navigation system that could be used to guide the Australian rover launching to the moon. 
In a recent Space Connect podcast episode, he said Australia "doesn't traditionally do too well" on combining industry and research, which together are fundamental to driving the commercialisation of technology. 
"Australia really punches above its weight in terms of robotics, technology, robotic research … and automation in general," Peynot said.
"Unfortunately, because we push more on that industry relationship, and commercialisation aspect of that technology, which does need a lot of support, that negates a little bit [of] the fundamental research.
"To increase commercialisation, [and] to go to space, we need more innovation, we need more fundamental research to feed that," Peynot said.
Robotics and automation make up one of the seven roadmaps as part of Australia's Civil Space Strategy, aiming to raise the sector's economy to $12 billion by 2040.
While less advanced than other nations such as South Korea and Germany, Australia is well positioned in robotics due to its vast agriculture and mining capabilities, and the country intends to use these skills for space.
"We can leverage this expertise in robotics technology and systems for remote operation and exploration in space. Such systems are becoming more accessible with the lowering cost to access space," said the Australian Space Agency in January when it released its roadmap.
Australia's Trailblazer project, set to send a locally built rover to the moon by 2026 to support NASA's Artemis mission, is the first of its kind, and shows the nation's capabilities in robotics.
"In terms of the Trailblazer mission, we've never done anything like this in Australia. We've done some pretty amazing things related to space, of course, but not quite the type of sending a rover to the moon," Peynot said.
But to continue creating more technology such as this, Peynot argues Australia lacks the investment into research that drives it, and the collaboration with industry. 
This belief is not specific to Peynot alone, as several other industry leaders say Australia could do better at increasing cooperation for the benefit of the entire sector. 
Christina Larkin, an associate partner at accountancy firm EY, said at the Australian Space Summit in late March that collaboration between the two is "fundamental" to a multidisciplinary industry.
She said that only around 10 per cent of Australian businesses collaborate with academia, which is "not enough" and believes "there is a lot" the nation should be doing to boost cooperation.
"We will need lots of different skill sets to bring some of the ambition around space to life," she said.
Russell Boyce, director of UNSW Canberra Space, also said at the summit that it is not happening enough due to a lack of understanding. 
"Industry players in the room probably see the academic world as one of people mile deep in their field who couldn't find their way out of a wet paper bag," he said.
"They're very difficult to understand, the way they think, the way they talk and likewise, many academics really don't understand the industry and industry space. So, there is not enough collaboration, but there is definitely a lot more happening."
While Australia intends to fill in these gaps as part of its roadmap, Peynot still believes there needs to be more investment into robotics, as it is something the country can "make a difference" in.
"I think if you ask any researcher if Australia has invested enough in any technology, they're always gonna say no ... we always need more funding," he said.
"In space, of course, it's not quite there. It's great that it's increasing, [but] we need much more."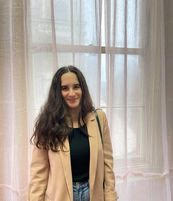 Bella Richards is a journalist who has written for several local newspapers, her university newspaper and a tech magazine, and completed her Bachelor of Communications (Journalism) at the University of Technology Sydney in 2020. She joined Momentum Media in 2021, and has since written breaking news stories across Space Connect, Australian Aviation and World of Aviation.
You can email Bella on: [email protected]
Receive the latest developments and updates on Australia's space industry direct to your inbox. Subscribe today to Space Connect here.