It comes only two months after the Australian Space Agency signed a deal with NASA to send an Australian-built rover to the moon that can explore the lunar surface – dubbed the "Trailblazer program".  
Prior to NASA's Artemis mission – which will return astronauts to the moon by 2024 – several technologies will explore the lunar's resources to make way for human exploration.
QUT researchers, among others across the nation, rushed to develop a rover since the announcement, and now the university has created the navigation system that could support a small, autonomous 20-kilogram one.
Led by associate Professor Thierry Peynot, the system was tested at CSIRO's In-situ Resource Utilization Facility – which was created to test technologies in moon-like environments.
"QUT has a robust track record in developing autonomous vehicle technology with companies like Caterpillar and Rheinmetall," Professor Peynot said.
"These technologies typically support operations in remote, harsh or unsafe locations.
"But the lunar environment is an order of magnitude more challenging: no atmosphere; very fine, charged and reactive dust that sticks to everything; temperature variations of more than 300 degrees and 200 times the radiation of Earth."
He said testing a solution for the system to survive in is "monumentally challenging", but it is "exciting" to send Australian-made technology to the moon.
Spearheaded by a number of Australian businesses and research organisations, the rover could land on the moon as early as 2026, NASA said.
QUT is also working with aerospace giant Boeing who will provide expertise engineering to accelerate the testing.
This is a major move in Australia's space industry, especially as the nation continues to strengthen ties with the US, the pioneers of space innovation.
The home-bred built rover will have the ability to pick up and transfer lunar samples – broken rock and dust – to NASA's in-situ resource utilisation (ISRU) system on a commercial lunar lander.
Similar to Mars' Perseverance rover which has successfully collected rock samples – its first in September – the moon rover will support the ISRU in collecting lunar regolith.
Perseverance also drives autonomously using an enhanced auto-navigation system called AutoNav, which allows it to map terrain ahead and plan routes.
"QUT has long been a leading centre of robotics research in Australia, with the QUT Centre of Robotics conducting world-leading research into intelligent robotics," said QUT's vice-chancellor, Professor Margaret Sheil.
"We are involved in key research projects in the space industry, including tackling one of the ultimate questions of science in seeking signs of life elsewhere in the solar system with NASA's Mars Perseverance rover, and working with international partners on new upcoming space missions."
She said the collaboration with Boeing would broaden the university's vision of expanding real-world research into space.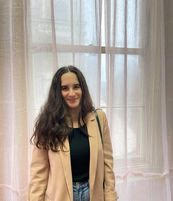 Bella Richards is a journalist who has written for several local newspapers, her university newspaper and a tech magazine, and completed her Bachelor of Communications (Journalism) at the University of Technology Sydney in 2020. She joined Momentum Media in 2021, and has since written breaking news stories across Space Connect, Australian Aviation and World of Aviation.
You can email Bella on: [email protected]
Receive the latest developments and updates on Australia's space industry direct to your inbox. Subscribe today to Space Connect here.