The Department of Trade and Investment and the South Australia Space Industry Centre (SASIC) who are spearheading the park's establishment, hope to "ensure it meets the future needs of the Australian space industry to take locally manufactured space technology to orbit and beyond".
First announced in December 2021, the facility will boost large-scale manufacturing capabilities with a focus on small satellites and their payloads, rockets and electric vertical take-off and landing vehicles (eVTOL).
It will be located at Adelaide Airport, due to its close proximity to key aerospace companies, and Lot Fourteen where the Australian Space Agency resides.
As part of the next step of the process, the government is requesting information from "potential users and operators" on what services and equipment should be available, and what the "operating model" should look like.
On Wednesday, 11 May, interested organisations are invited to a virtual briefing to discuss the future of the Common User Facility (CUF).
"The CUF will be centre of gravity for NewSpace industry activity, capable of small satellite and component manufacturing, with potential to scale-up to accommodate larger satellites and components," according to SASIC.
"It will provide industry with access to facilities that support the prototype, test and qualification of components and assemblies for space."
The space park will aid the nation's bid to become more self-reliant on its own space equipment, allowing for larger scale manufacturing of satellites and other technology. 
The federal government has invested $20 million into the hub, alongside SA's additional $20 million funding – marking the final price tag $66 million for the park.
The Silicon Valley-like park is a partnership with the South Australian government, alongside four companies including Fleet Space Technologies, Q-CTRL, ATSpace and Alauda Aeronautics.
Fleet Space Technologies, a small satellite manufacturer will design, engineer and accelerate the development of small satellites to drive down costs and democratise the technology, according to the company.
Alauda Aeronautics is the company behind the Airspeeder flying car race series, developing the technology as a test bed for future air mobility.
It will make South Australia the largest satellite manufacturer in the country, according to the government, and will create over 1,200 direct and indirect jobs.
The RFI feedback closes at 2pm on Thursday, 2 June. More details can be found here.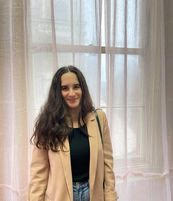 Bella Richards is a journalist who has written for several local newspapers, her university newspaper and a tech magazine, and completed her Bachelor of Communications (Journalism) at the University of Technology Sydney in 2020. She joined Momentum Media in 2021, and has since written breaking news stories across Space Connect, Australian Aviation and World of Aviation.
You can email Bella on: [email protected]
Receive the latest developments and updates on Australia's space industry direct to your inbox. Subscribe today to Space Connect here.