After a two-year break due to the pandemic, 25 students from the Monash Nova Rover team will return to the Mars Desert Research Station in Utah from 1 to 4 June with their "Platypus" vehicle that could aid human exploration on the Red Planet, as part of the University Rover Challenge.
It is an annual competition that tasks students from around the world to build a space rover at a lower cost – the budget limit is US$18,000 (AU$26,800) – which can perform the same tasks as a multibillion-dollar Mars rover.
NASA has sent multiple rovers to explore the Martian planet, and its latest, dubbed the Perseverance Rover, was projected to cost around US$2.7 billion for its development, launch and operations.
This competition marks a major win for Australia's space industry, as Monash students remain the only team from the Southern Hemisphere that has qualified entry since its first involvement in 2017.
"We're very excited about competing in the University Rover Challenge and putting our rover through its paces against some tough international competitors," said Nova Rover team lead Ben Jessett.
"As university students, it's a great privilege to have the opportunity to apply our learning in a context as inspiring and futuristic as space exploration."
The event will host 36 global teams from 11 countries, and the Monash team is hoping to beat their 2019 top nine finish during the four competition "missions" they are tasked with.
The rover will undergo extreme retrieval and delivery, equipment servicing, autonomous traversal and science missions – all tasks a real rover on the Red Planet would undertake.  
According to the team, Monash's Platypus rover is more advanced now after the two-year break.
Its features include a six-wheel chassis body, autonomous driving capabilities, a 3-metre collapsible mast with 5GHz and 2.4GHz radio communications, an upgraded robotic arm that can grasp objects of various sizes and weights, a 360-degree camera and an onboard collection system that can detect extinct and extant life on Mars.
"Australia's space industry is undergoing rapid growth and investment," said Dr Chao Chen, senior lecturer in the department of mechanical and aerospace engineering and Monash Nova Rover academic supervisor.
"We're proud to educate and support our students to become the next generation of engineers, scientists and technologists driving innovation in this strategically important field, with international partnerships and connections already forged through competitions such as the University Rover Challenge."  
Following the competition, the Monash team is slated to take the vehicle to a NASA rover test environment in Florida with Australia's largest launch provider, Gilmour Space Technologies. The team will test the rover's geomechanics and regolith excavation capabilities.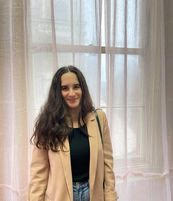 Bella Richards is a journalist who has written for several local newspapers, her university newspaper and a tech magazine, and completed her Bachelor of Communications (Journalism) at the University of Technology Sydney in 2020. She joined Momentum Media in 2021, and has since written breaking news stories across Space Connect, Australian Aviation and World of Aviation.
You can email Bella on: [email protected]
Receive the latest developments and updates on Australia's space industry direct to your inbox. Subscribe today to Space Connect here.