The NSW-based business said it hoped to be the "first Australian company to operate on the moon" when its Boreas X90 and LiDAV systems are used by US transportation company Intuitive Machines.
Intuitive Machines is planning three moon missions with NASA that will deliver at least two lunar communication relay satellites by 2025.
The development was supported by the Australian Space Agency, which awarded the company a Supply Chain Capability Improvement Grant as a part of its Moon to Mars Initiative.
Head of the ASA, Enrico Palermo, said, "It's great to see Advanced Navigation continue to disrupt and challenge the status quo. Their latest technology will not only increase Australia's space capability but create exciting long-term export opportunities, bolster careers in the STEM sector and inspire the Australian public."
"This is just one example of how Australia is collaborating with NASA on its Artemis program and is building on over half a century of collaboration in space."
Drawing on over 25 years of research alongside prominent Australian academic institutions, the two systems offer significant improvements over traditional navigation systems currently used in space.
Advanced Navigations aims to create more reliable and accurate navigation systems in smaller form factors to save weight and create more space for increased payload sizes upon the spacecraft.
Both of the Advanced Navigations systems are designed to be integrated into the guidance navigation and control (GNC) system of the spacecraft and can also operate independently within the GNC or be fused to deliver accurate data and navigation in the most challenging conditions.
The business' CEO, Xavier Orr, said, "Our lightweight technology is estimated to deliver $85 million in value for lunar missions, helping to deliver heavier payloads to further advance research, exploration, and commercial developments on the moon."
The partnership between Advanced Navigation and Intuitive Machines comes off the back of Advanced Navigation's $40 million acquisition of Vai Photonics and its navigation technologies in May this year.
Xavier Orr will also be appearing soon on the Space Connect podcast. You can listen to previous episodes here.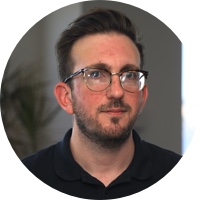 Adam is a journalist who has worked for more than 40 prestigious media brands in the UK and Australia. Since 2005, his varied career has included stints as a reporter, copy editor, feature writer and editor for publications as diverse as Fleet Street newspaper The Sunday Times, fashion bible Jones, media and marketing website Mumbrella as well as lifestyle magazines such as GQ, Woman's Weekly, Men's Health and Loaded. He joined Momentum Media in early 2020 and currently writes for Australian Aviation and World of Aviation.
Receive the latest developments and updates on Australia's space industry direct to your inbox. Subscribe today to Space Connect here.