The pair have announced they will partner on a three-and-a-half year research project, focusing on developing high-efficiency solar cells that will be used on spacecraft and satellites.
Leading the project will be Professor Ned Ekins-Daukes from the School of Photovoltaic and Renewable Energy Engineering at the University of New South Wales (UNSW).
Professor Ekins-Daukes has a long history working in space solar power, having previously worked on developing nanostructured photovoltaic absorbers that allow for solar power conversion in space environments.
Speaking about the research project's goals, Professor Ekins-Daukes said the project will lead to longer life spans for spacecraft.
"Our research on high-efficiency solar cells can help extend the operational life of a spacecraft and lead to lightweight, lower-cost solar arrays.
"We are excited to work with a global leader in the space industry, opening opportunities for commercialisation of this technology in Australia and internationally.
"Partnering with Airbus' experts will help us to understand the broader aerospace industry requirements for solar power and realise the full potential for these future solar power technologies," he added.
The research team will be focusing on solar cells composed of several layers of semiconductor materials that will be used to power spacecraft.
By using different layers of semiconductor materials, the solar cells are able to absorb different parts of the solar spectrum. This allows for the cells to operate far more efficiently than the standard silicon solar cells used for everyday applications here on Earth.
A key part of the research project will be a focus on using patterned, non-planar layers in the structure of solar cells which is intended to further increase efficiency by confining particular wavelengths of light into individual layers of the solar cell.
Richard Franklin, managing director of Airbus Defence and Space UK, spoke about the collaborative research project.
"We are pleased to partner with UNSW Sydney for such an exciting development. This is another example of the world-class research capabilities to be found in Australia, and in partnering with UNSW Sydney, we aim to bring these leading-edge research results to applications in space.
"Airbus aims to develop new capabilities for the space industry and is committed to build the local space ecosystem in Australia," added Franklin.
Airbus has been embarking on a strong campaign of engagement and development with the Australian space industry in the past few months, as part of its role as the leader of Team Maier which is bidding for the JP 9102 military satellite communication program.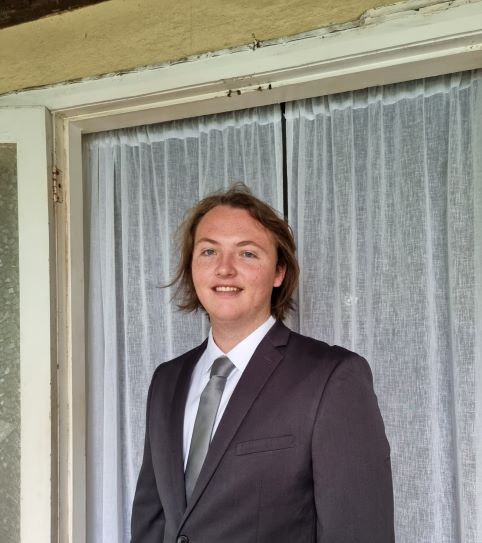 Liam McAneny is a journalist who has written and edited for his University International Relations journal. He graduated with a Bachelor of Arts (International Relations) and Bachelor of Laws from the University of Wollongong in 2021. He joined Momentum Media in 2022 and currently writes for SpaceConnect and Australian Aviation. Liam has a keen interest in geopolitics and international relations as well as astronomy.

Send Liam an email at: [email protected]
Receive the latest developments and updates on Australia's space industry direct to your inbox. Subscribe today to Space Connect here.