In total, more than 150 finalists have been chosen to compete across 22 individual and group categories, following the biggest number of submissions in the event's history. 
Organisations given the nod in 2023 include pioneering "spaceplane" business Hypersonix Launch Systems, global prime Lockheed Martin, and rocket manufacturing firm Black Sky Aerospace. 
Individual finalists, meanwhile, include AROSE's Michelle Keegan, the Australian Space Agency's Anntonette Dailey, and Nominal Systems' Christopher Capon.
With support from principal partner KBR, the 2023 Australian Space Awards winners will be announced at the black-tie gala ceremony on Wednesday, 17 May 2023, at ICC, Sydney. Click here to buy tickets.
Space Connect's Adam Thorn said, "Australia's space sector is continuing to transform itself into one of the most important and influential in the world.
"We hope this year's event will not just allow us to celebrate some of the most pioneering work in the country but allow people to come together to toast another record 12 months for the industry."
Space Connect is proud to reveal that almost half of all individual nominees are women, including 10 nominees in the Female Space Leader of the Year category.
Other women in the list include KBR's Lauren Hassall in the Engineer of the Year category, Nova Systems' Sarah Cannard in the Executive of the Year category, and NewSpace2060's Helen Tung in the Mentor of the Year category.
The highest-scoring individual winner will receive this year's coveted Excellence Award.
Last year, this prize went to serial award winner Karu Esselle — distinguished professor in electromagnetic and antenna engineering at UTS — after being named Academic of the Year.
Now in its fourth year, the Australian Space Awards is the benchmark for excellence in the emerging field of space and celebrates businesses and professionals who have contributed to the development of Australia's space economy.
The event will showcase the depth of talent in Australia's space industry while affirming the sector's essential role in supporting the nation's expansion.
The awards universally acknowledge all space industry stakeholders, including major listed organisations, corporates servicing Australia's space sector, small-to-medium enterprises (SME), start-ups, academic institutions, and associations driving innovation and accelerating the industry to new heights.
Some of Australia's most progressive and exciting space businesses have capitalised on the awards program to drive business growth, attract investment, and expand their capabilities for space consumers.
The awards ceremony will also follow the Australian Space Summit, which features 15 female leaders in the space industry.
They will provide insights across a wide range of topics, including Australia's role in furthering space exploration, developing a diverse space industry, space and the hypersonic technology arms race, the role of space in creating a safe and sustainable universe, and how to dissolve barriers to inspire more women and girls to choose STEM careers.
Click here to view the complete list of finalists.
Click here to view the list of award categories.
To book your tickets to the black-tie awards ceremony, click here.
For more information about the Australian Space Awards 2023, click here.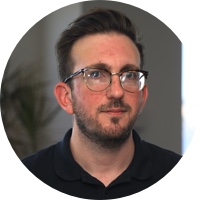 Adam is a journalist who has worked for more than 40 prestigious media brands in the UK and Australia. Since 2005, his varied career has included stints as a reporter, copy editor, feature writer and editor for publications as diverse as Fleet Street newspaper The Sunday Times, fashion bible Jones, media and marketing website Mumbrella as well as lifestyle magazines such as GQ, Woman's Weekly, Men's Health and Loaded. He joined Momentum Media in early 2020 and currently writes for Australian Aviation and World of Aviation.
Receive the latest developments and updates on Australia's space industry direct to your inbox. Subscribe today to Space Connect here.