University of Adelaide physics student Emily Ahern (left) and University of Sydney engineering student Anne Bettens (right) will attend the 10-week internship at the JPL in California with the SmartSat Cooperative Research Centre (CRC). Both Ahern and Bettens will be paired one-on-one with expert mentors from the JPL.
Ahern's research is focused on developing a compact atomic clock to fit on small satellites, and she believes the JPL scholarship will kickstart her career in aerospace.
"This internship is a once in a lifetime opportunity to learn from leading names in the field of atomic clock research. I will be working on fundamental atomic clock research taking place at NASA Jet Propulsion Laboratory under the mentorship of those with a wealth of experience in both atomic clocks and space-qualified technology," she said.
"The research I undertake while at JPL will inform my own research at the University of Adelaide. I hope this opportunity will allow me to transition into Australia's emerging space industry upon completion of my PhD."
Bettens is studying at the University of Sydney School of Aerospace, Mechanical and Mechatronic Engineering and is working on autonomous navigation for robotic spacecraft.
"I'm looking forward to becoming more familiar with the artificial intelligence and machine learning technologies being developed by JPL for planetary exploration — a highly relevant area to my PhD research," she said.
"My current area of research is autonomous navigation of robotic craft for space exploration. I welcome any opportunity for exposure to robotic hardware at JPL, particularly on the research and development side."
According to SmartSat CRC chief research officer Dr Carl Seubert, who previously worked for almost 10 years at the JPL, the large number of high-quality applications demonstrate the abundance of potential in Australia's space research ecosystem.
"We had many exceptional PhD students apply for this NASA internship, which is a testament to the skills being developed through SmartSat's research portfolio for Australia's fast-growing aerospace industry. Both Anne and Emily have shown great dedication to their research and the innovation of Australian space technology," he said.
"This program provides our students an invaluable opportunity to learn from some of the greatest aerospace engineers and scientists in the world and forge international collaborations that will last their careers."
NASA is also offering JPL internships to Indigenous STEM students in partnership with Monash University.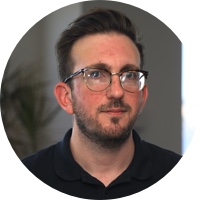 Adam is a journalist who has worked for more than 40 prestigious media brands in the UK and Australia. Since 2005, his varied career has included stints as a reporter, copy editor, feature writer and editor for publications as diverse as Fleet Street newspaper The Sunday Times, fashion bible Jones, media and marketing website Mumbrella as well as lifestyle magazines such as GQ, Woman's Weekly, Men's Health and Loaded. He joined Momentum Media in early 2020 and currently writes for Australian Aviation and World of Aviation.
Receive the latest developments and updates on Australia's space industry direct to your inbox. Subscribe today to Space Connect here.