The glittering fourth annual Australian Space Awards 2023 black-tie ceremony was held tonight (Wednesday, 17 May 2023) at ICC Sydney, with the support of principal partner KBR.
The coveted Excellence Award was conferred upon Fleet Space Technologies chief executive officer and co-founder Flavia Tata Nardini, who won the Female Space Leader of the Year award earlier in the evening.
These were among a total of 22 winners at the Australian Space Awards this year, who were chosen out of 169 finalists competing for 12 individual and 10 group awards.
Almost half of the individual finalists at this year's awards were female.
Other individual winners included Australian National University's Dr James Gilbert, who was named Engineer of the Year, Australian Remote Operations in Space and on Earth (AROSE) program director Michelle Keegan, who won the Space Professional of the Year award, and Black Sky Aerospace chemical engineer Joseph McCormack, who took home the Research and Development Project of the Year trophy.
Group award winners included Engineering Business of the Year Hypersonix Launch Systems, Business of the Year – SME Fleet Space Technologies, and Launch Business of the Year Southern Launch.
Individual categories recognised a broad range of industry stakeholders including academics, executives, innovators, graduates, scientists, and rising stars. Group categories commemorated defence businesses, start-ups, academic research teams, and universities.
Over 300 members of the space industry attended the awards to cheer their peers and network with their colleagues and industry leaders.
Australian comedian and member of The Chaser team Julian Morrow assumed emcee duties and provided light and laughter throughout the evening.
Space Connect's Adam Thorn congratulated all of the winners and finalists in his address to the space industry tonight.
"Tonight was our biggest-ever awards, and we'd like to thank the industry for their support," he said. "Australia is increasingly a pioneer in many fields of space, and our awards reflect how far the sector has come in recent years. Congratulations to all the winners and nominees."
The Australian Space Awards program is the benchmark for excellence in the fledgling field of space and provides national recognition to the leading individuals and businesses propelling the space economy forward.
The awards universally acknowledge all space industry stakeholders, from the major listed organisations and corporates servicing Australia's space sector to small-to-medium enterprises (SME), start-ups, academic institutions, and associations driving innovation and accelerating the industry to new heights.
Some of the most progressive and exciting space businesses in Australia have capitalised on the awards program to drive business growth, attract investment, recruit and retain the best talent, and expand their capabilities for space consumers.
Space Connects congratulates all of our deserving winners and finalists!
To view the full list of winners, click here.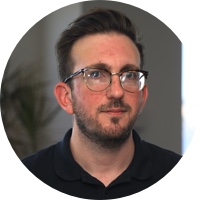 Adam is a journalist who has worked for more than 40 prestigious media brands in the UK and Australia. Since 2005, his varied career has included stints as a reporter, copy editor, feature writer and editor for publications as diverse as Fleet Street newspaper The Sunday Times, fashion bible Jones, media and marketing website Mumbrella as well as lifestyle magazines such as GQ, Woman's Weekly, Men's Health and Loaded. He joined Momentum Media in early 2020 and currently writes for Australian Aviation and World of Aviation.
Receive the latest developments and updates on Australia's space industry direct to your inbox. Subscribe today to Space Connect here.