The initiative, first announced in March, will be led by the Australian Remote Operations for Space and Earth (AROSE) consortium.
It's hoped the 12-week course will be available to participants nationwide and offered for free or at a low cost for approved students.
AROSE program director Michelle Keegan said the "MILO Mission Academy" would make space workforce development accessible to everyone, regardless of location, background or financial position.
"Many Australian universities do not have a space program, so this course will allow students to gain training in this growing and increasingly important sector for Australia," she said.
"For those universities that do have a space program, we hope participating in the MILO Mission Academy will encourage more students to go further into those university programs."
The program was formed by a partnership between AROSE and the US-based MILO Space Science Institute — a research collaboration led by Arizona State University — and is designed for students from TAFE and universities as well as early career professionals.
It's hoped graduates will be able to take the skills they acquire in the Mission Academy and apply them across multiple industries throughout their careers, not just in the space sector.
"The MILO Mission Academy, delivered by ASU's School of Earth and Space Exploration, provides unique, hands-on learning, and insight into the dynamic world of space," said AROSE in a new statement.
"Participants learn mission procedures and protocols from industry professionals as they collaborate with fellow team members to complete mission-related projects. Students are taught how to work as a team, apply problem-solving skills, implement program management methods, and learn the basics of entrepreneurship.
"AROSE and the MILO Institute have signed a memorandum of understanding which will lead to many young Australian space enthusiasts completing its specialist online course."
Linda Dawson, the deputy director general of Western Australia's science and innovation department, said the first Australian to walk on the moon or even Mars will be somewhere in a classroom today.
"In the future, they may undertake the MILO Mission Academy as part of their journey to the stars."
The MILO Mission Academy is the global arm of NASA's Lucy Student Pipeline Accelerator and Competency Enabler (L'SPACE) program, currently available to students attending US institutions of higher education. More than 7,000 students from 800 colleges and universities have participated.
It comes after Space Connect reported in March how the federal government granted AROSE $4 million to develop a prototype for lunar rovers as part of Australia's landmark Moon to Mars Trailblazer initiative.
AROSE — alongside fellow winners of the EPE and Lunar Outpost Oceania consortium — will each use the investment to develop a semi-autonomous device that could collect regolith soil samples from the Moon's surface for analysis.
The Moon to Mars initiative is a $150 million investment over five years to drive the growth of Australia's space sector. Its flagship "trailblazer" element specifically aims to support NASA's space exploration program and its plan to return humans to the moon before exploring Mars.
"From those selected to be part of the Trailblazer program to other industry success stories and our impressive universities and research organisations, Australia has much to be proud of," said Minister for Industry and Science Ed Husic.
"Programs like Trailblazer are important to growing our space sector, as well as our know-how in robotics and automation. It also has an important role to play in inspiring more young Australians to consider STEM careers."
The rover, intended to launch by 2026, will be part of NASA's Moon to Mars mission, described as a major step towards a sustainable human presence on the moon's surface and a jumping-off point for future missions to Mars.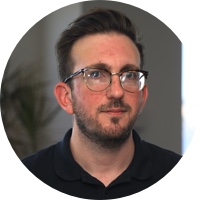 Adam is a journalist who has worked for more than 40 prestigious media brands in the UK and Australia. Since 2005, his varied career has included stints as a reporter, copy editor, feature writer and editor for publications as diverse as Fleet Street newspaper The Sunday Times, fashion bible Jones, media and marketing website Mumbrella as well as lifestyle magazines such as GQ, Woman's Weekly, Men's Health and Loaded. He joined Momentum Media in early 2020 and currently writes for Australian Aviation and World of Aviation.
Receive the latest developments and updates on Australia's space industry direct to your inbox. Subscribe today to Space Connect here.