The proposed hub in Adelaide will pioneer "additive manufacturing", a "cutting-edge" technique that builds an object one layer at a time rather than cutting it out from an existing block.
The $180-million iLAuNCH trailblazer is a partnership between the universities of South Australia (UniSA) and Southern Queensland (UniSQ), ANU, and more than 20 industry partners.
It's aimed at accelerating the development of a space manufacturing sector.
The additive manufacturing project is the first in development from iLAuNCH and is partnering with Adelaide-based VPG Innovation.
"This important project is well underway in one of our key focus areas – additive manufacturing," said iLAuNCH Trailblazer executive director Darin Lovett.
"Increasing the availability of custom structures, which are space-ready, will support the growing space sector.
"The partnership will also support a world-class Australian sovereign manufacturing capability that will create new jobs alongside a highly trained workforce, leading to global exports within the space industry and other markets."
The project already has two engineers in Sweden developing the practical skills to operate and maintain the systems.
"The technology behind this new endeavour will use additive manufacturing through electron beam melting (EBM) of metals," said iLAuNCH.
"The EBM technique has the huge advantage that almost all of the energy put into creating the electron beam goes into melting the metallic dust.
"This is extremely important as the dust that we are talking about is high-temperature metals such as titanium and nickel which melt at very high temperatures or can become brittle.
"The EBM process takes place in a vacuum, allowing for a high temperature in a non-oxygenated environment, which relieves internal stresses and results in more resilient, flexible parts.
"The design freedoms allowed by additive manufacturing methods such as 3D printing provide designers of space objects with immense opportunities to optimise parts for performance by removing the limitations imposed by traditional manufacturing methods."
iLAuNCH is among the most significant space research hubs in Australia. Formed last year through the federal government Trailblazer Universities Program, iLAuNCH features three universities and over 20 industry partners, with more expected.
In over four years, the $180-million program will invest in space industry research, commercialisation, and manufacturing.
It comes as Australia continues to invest in pioneering technologies to explore the moon.
Last month, Space Connect reported how iLAuNCH unveiled two new projects with a South Australian-based business that aims to power spacecraft to explore extreme environments such as the dark side of the moon.
Adelaide-based clean energy technology firm entX will work with UniSA and UniSQ on the schemes they hope will develop pioneering energy technology.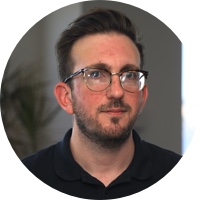 Adam is a journalist who has worked for more than 40 prestigious media brands in the UK and Australia. Since 2005, his varied career has included stints as a reporter, copy editor, feature writer and editor for publications as diverse as Fleet Street newspaper The Sunday Times, fashion bible Jones, media and marketing website Mumbrella as well as lifestyle magazines such as GQ, Woman's Weekly, Men's Health and Loaded. He joined Momentum Media in early 2020 and currently writes for Australian Aviation and World of Aviation.
Receive the latest developments and updates on Australia's space industry direct to your inbox. Subscribe today to Space Connect here.