Adelaide-based clean energy technology firm entX will work with the universities of South Australia (UniSA) and Southern Queensland (UniSQ) on the schemes they hope will develop pioneering energy technology.
The $180-million iLAuNCH trailblazer is a partnership between the two academic institutions, ANU, and more than 20 industry partners aimed at accelerating the development of a space manufacturing sector.
The first new project will see UniSA and entX focus on the flow of thermal energy to ensure spacecraft can survive multiple nights in temperatures that can reach down to minus 180 degrees on the dark side of the lunar surface.
"entX will prototype a radioisotope heater unit (RHU) supported technology platform to provide thermal management for multiple lunar night survival," iLAuNCH said.
"The RHU will possess a half-life that is more sustainable and ideal for shorter duration missions (1–5 years) such as small payloads that will fly to the moon on the emerging series of commercial landers.
"RHUs have been used in the global space industry for many years to provide internal heat to keep electronics warm in extreme environments such as lunar night and deep space, but they typically use plutonium which has significant safety concerns as well as a difficult regulatory pathway to launch.
"This project will utilise entX's safer, more environmentally friendly beta-emitting radioisotope, which will have a significantly simpler regulatory pathway to launch."
The second project with UniSQ will look to commercialise long-term power sources for spacecraft where solar energy cannot be relied upon.
It will see entX develop high-performance thermoelectric materials and components for advanced, high-efficiency radioisotope thermoelectric generator (RTG) technology.
"This development will allow for more reliable and consistent electrical power for deep space probes, contributing to scientific knowledge and advancing our understanding of thermoelectric performance," said iLAuNCH.
"RTGs are often the only viable option for providing long-term power to probes and spacecraft, and further development will have significant benefits for space exploration and related industries."
iLAuNCH is among the most significant space research hubs in Australia. Formed last year through the federal government Trailblazer Universities Program, iLAuNCH features three universities and over 20 industry partners, with more expected.
Over four years, the $180-million program will invest in space industry research, commercialisation, and manufacturing.
It comes as Australia continues to invest in pioneering technologies to explore the moon.
In March, Space Connect reported how the federal government would grant two consortiums $4 million each to develop prototypes for lunar rovers as part of its landmark Moon to Mars Trailblazer initiative.
The Australian Remote Operations for Space and Earth (AROSE) consortium and the EPE and Lunar Outpost Oceania consortium will each use the investment to develop a semi-autonomous device that could collect regolith soil samples from the moon's surface for analysis.
"From those selected to be part of the Trailblazer program to other industry success stories and our impressive universities and research organisations, Australia has much to be proud of," said Minister for Industry and Science Ed Husic.
"Programs like Trailblazer are important to growing our space sector, as well as our know-how in robotics and automation. It also has an important role to play in inspiring more young Australians to consider STEM careers."
The rover, intended to launch by 2026, will be part of NASA's Moon to Mars mission, described as a major step towards a sustainable human presence on the moon's surface and a jumping-off point for future missions to Mars.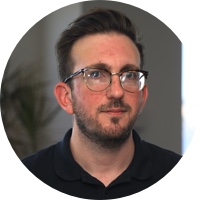 Adam is a journalist who has worked for more than 40 prestigious media brands in the UK and Australia. Since 2005, his varied career has included stints as a reporter, copy editor, feature writer and editor for publications as diverse as Fleet Street newspaper The Sunday Times, fashion bible Jones, media and marketing website Mumbrella as well as lifestyle magazines such as GQ, Woman's Weekly, Men's Health and Loaded. He joined Momentum Media in early 2020 and currently writes for Australian Aviation and World of Aviation.
Receive the latest developments and updates on Australia's space industry direct to your inbox. Subscribe today to Space Connect here.