The test used the same very high frequency (VHF) band traditionally employed by ATC, but that currently can only be accessed in the range of a ground-based radio.
It comes after the Canberra-based company launched a series of satellites earlier this year, with plans to grow its constellation to 200 eventually.
Skykraft believes its technology will have a number of benefits, including filling in communication blackspots, improving safety and reducing fuel costs by allowing aircraft to plan more efficient routes on the go.
"We are proud to have taken another step to bringing this world-first capability to market," said Dr Michael Frater, the company's CEO.
"VHF voice and data communication that covers the entire extent of an aircraft's journey is the missing piece for Air Traffic Management and will unlock efficiency gains globally."
Skykraft said it collaborated with Airservices Australia, the organisation that oversees ATC in Australia, to implement appropriate test protocols that ensured no interference to the operational Air Traffic Management (ATM) system.
The five satellites used had previously undergone six weeks of successful operational testing before the trials of space-based ATM services. It hopes its initial constellation will enter service in 2025.
"At the moment, there are holes in the coverage over Australia," Frater said previously.
"By putting it in space, we can cover a much larger area from the satellite than it's possible to cover from a ground-based system.
"For the first time, Airservices Australia will have full coverage for their surveillance service. They'll know where every aircraft is in Australia."
Currently, aircraft monitoring systems can only track aircraft up to 400 kilometres away from land and require the aircraft to be in sight of a radar system.
In conjunction with radio communication, these radar systems can result in long delays for pilots to be provided with approval to change course, which Frater said will change with Skykraft's satellites.
"If you're flying from Sydney to Los Angeles and your aircraft hits turbulence, the pilot will now be able to get a clearance to change altitude much more quickly," he explained.
Skykraft began in 2017 as a spin-off from the space capability incubator UNSW Canberra Space. It now exists within the framework of UNSW Launch and has a dedicated manufacturing facility within Canberra.
The business also earlier this year inked a deal with NZ air traffic control provider Airways New Zealand to collect aircraft movement data and test it against data from Airways covering NZ, the South Pacific and Southern Oceans, and the Tasman Sea.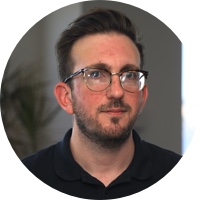 Adam is a journalist who has worked for more than 40 prestigious media brands in the UK and Australia. Since 2005, his varied career has included stints as a reporter, copy editor, feature writer and editor for publications as diverse as Fleet Street newspaper The Sunday Times, fashion bible Jones, media and marketing website Mumbrella as well as lifestyle magazines such as GQ, Woman's Weekly, Men's Health and Loaded. He joined Momentum Media in early 2020 and currently writes for Australian Aviation and World of Aviation.
Receive the latest developments and updates on Australia's space industry direct to your inbox. Subscribe today to Space Connect here.