Now in its fifth year, the Australian Space Awards 2024 (AusSpace24 Awards) has nine individual and 16 group categories on offer covering all areas of the sector.
Submit an entry or nominate a worthy colleague by Monday, 4 March 2024 for a chance to gain national recognition for your achievements.
Individual categories include Engineer of the Year, Female Space Leader of the Year, and Scientist of the Year. The highest-scoring individual winner will receive the coveted Excellence Award.
Organisations and academic institutions can enter in categories such as Academic of the Year, Business of the Year (Large and SME), Earth Observation Program of the Year, Launch Business of the Year, and Space Situational Awareness Program of the Year.
Space Connec's Adam Thorn said the awards are an opportunity to applaud the achievements of pioneers in the Australian space industry who are helping the sector thrive.
"Australia is making its mark in the global space industry and has grown significantly since the awards were launched in 2020," said Thorn.
"There have been some significant milestones in the last 12 months, including advancements in hypersonic technology, a landmark deal by the government that will allow more US satellites and rockets to blast off from Australian launch sites, and the exploration of new frontiers like space tourism.
"The AusSpace24 Awards will recognise the individuals and businesses leading the way in these and other endeavours in the space industry. I encourage all businesses supporting the industry to enter the awards for a chance to be recognised for your capabilities."
To enter the awards, decide which categories you are eligible to submit into.
Then, register your account through our secure awards platform and login. Fill in the details of your submission/s.
When you are happy with your submission, press save and lodge it.
The AusSpace24 Awards champions the leading individuals and businesses driving the development of Australia's space economy.
With the domestic space industry expected to triple by 2030 to between $10 billion and $12 billion, winning an AusSpace24 award will reaffirm the role of professionals and organisations in growing the space industry and projecting its capabilities on the international stage.
The program acknowledges all space industry stakeholders, from major listed organisations and corporates servicing Australia's space sector to small-to-medium enterprises (SME), start-ups, academic institutions, and associations driving innovation and propelling the industry to new heights.
The awards are open to all businesses supporting the Australian space industry across fields including launch, telecommunications, satellites, energy, mining and transport, as well as defence, agriculture, disaster and water management.
They are the benchmark for excellence in the space industry, with some of the most progressive Australian space businesses capitalising on the program to drive business growth, attract investment, and expand their capabilities for space consumers.
Finalists and winners can distinguish themselves from their peers in a competitive marketplace when attracting and retaining the best talent. For individuals, recognition could underpin career advancement and personal growth.
Last year, 22 winners were chosen out of 169 finalists. Almost half of the individual finalists in 2022 were female.
With a judging panel that includes senior space industry and government leaders, academics, business executives, entrepreneurs and innovators, the AusSpace24 Awards are peer-reviewed recognition of the capabilities of individuals and businesses in space.
The judging criteria for award categories are both quantitative and qualitative, acknowledging growth, business development, diversity, leadership, innovation, business excellence and contribution to Australia's space sector.
All submissions are audited and checked for demographic and other information against category eligibility criteria based on the information provided in the submission.
Those submissions deemed eligible against submission criteria are reviewed and assessed by a panel of Momentum Media events and editorial team members and executives, plus industry stakeholders, where required, to determine the finalists for each category.
The number of finalists varies for each award category. Click here to view the judging methodology.
Finalists will be announced on Friday, 5 April 2024.
Submit an entry or nominate a colleague by Monday, 4 March 2024 to be in the running for the awards.
For tips on how to write an effective submission, click here.
To find out how to submit your award entry, click here.
Winners will be announced at the Australian Space Awards 2024 black-tie gala ceremony on Tuesday, 28 May 2024, at The Star, Sydney. Click here to buy tickets.
For more information about the awards program, click here.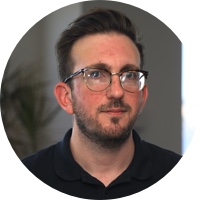 Adam is a journalist who has worked for more than 40 prestigious media brands in the UK and Australia. Since 2005, his varied career has included stints as a reporter, copy editor, feature writer and editor for publications as diverse as Fleet Street newspaper The Sunday Times, fashion bible Jones, media and marketing website Mumbrella as well as lifestyle magazines such as GQ, Woman's Weekly, Men's Health and Loaded. He joined Momentum Media in early 2020 and currently writes for Australian Aviation and World of Aviation.
Receive the latest developments and updates on Australia's space industry direct to your inbox. Subscribe today to Space Connect here.