NASA has selected Space Exploration Technologies (SpaceX) to provide launch services for the Spectro-Photometer, used for the History of the Universe, Epoch of Reionization, and Ices Explorer (SPHEREx) mission.
SPHEREx is a planned two-year astrophysics mission to survey the sky in the near-infrared light, which, according to NASA, would assist in answering cosmic questions involving the birth of the universe and the subsequent development of galaxies.
The mission also aims to search for water and organic molecules in regions where stars are born from gas and dust (stellar nurseries) as well as disks around stars where new planets could be forming.
The mission is designed to help astronomers gather data on more than 300 million galaxies, as well as more than 100 million stars in the Milky Way.
The SPHEREx launch is expected to cost approximately $98.8 million, which includes the launch service and other mission-related costs.
The SPHEREx mission is scheduled to launch as early as June 2024 on a Falcon 9 rocket from Space Launch Complex-4E at Vandenberg Air Force Base in California.
NASA's Launch Services Program at the agency's Kennedy Space Center in Florida will manage the SpaceX launch service.
The mission – funded by the Astrophysics Division of NASA's Science Mission Directorate – is led by the Explorer's Program at NASA's Goddard Space Flight Center in Greenbelt, Maryland.
NASA's Jet Propulsion Laboratory in Southern California is responsible for the mission's overall project management, systems engineering, integration, and testing and mission operations.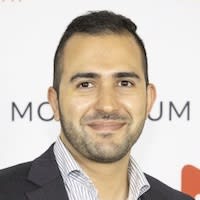 News Editor – Defence and Cyber, Momentum Media
Prior to joining the defence and aerospace team in 2020, Charbel was news editor of The Adviser and Mortgage Business, where he covered developments in the banking and financial services sector for three years. Charbel has a keen interest in geopolitics and international relations, graduating from the University of Notre Dame with a double major in politics and journalism. Charbel has also completed internships with The Australian Department of Communications and the Arts and public relations agency Fifty Acres.
Receive the latest developments and updates on Australia's space industry direct to your inbox. Subscribe today to Space Connect here.