Curtin University's Binar Space Program is expected to launch five Australian-built CubeSats in late 2021, after a $500,000 investment from the WA government.
Curtin's Space Science and Technology Centre plans to launch the satellite into low-Earth orbit, where it is expected to serve as an accessible sovereign platform, enabling easy access to space for students, researchers and industry.
The satellite has a number of capabilities, including remote sensing, imaging, communications and defence.
According to the WA government, the CubeSat would also represent a lower barrier of entry for start-ups to develop and test their technology in space.
Specifically, the funding will be used by Curtin University to employ two senior engineers to support and de-risk the scheduled launches in 2021 and 2022, and will support the delivery of a dedicated Binar CubeSat STEM and outreach program.
"This new funding will support Curtin University's mission to launch five Binar CubeSats to space, and cement WA's position as the nation's leader in the development and operation of CubeSats in space," Innovation and ICT Minister Dave Kelly, said.
"The McGowan government has ensured STEM outreach as part of the funding to provide WA schools the opportunity to be involved in the program, and inspire the next generation of students to pursue a career in the space industry.
"The Binar CubeSat technology is set to become Australia's most validated spacecraft, boosting WA's burgeoning space industry."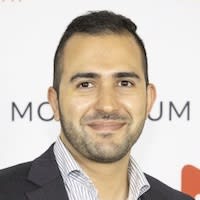 News Editor – Defence and Cyber, Momentum Media
Prior to joining the defence and aerospace team in 2020, Charbel was news editor of The Adviser and Mortgage Business, where he covered developments in the banking and financial services sector for three years. Charbel has a keen interest in geopolitics and international relations, graduating from the University of Notre Dame with a double major in politics and journalism. Charbel has also completed internships with The Australian Department of Communications and the Arts and public relations agency Fifty Acres.
Receive the latest developments and updates on Australia's space industry direct to your inbox. Subscribe today to Space Connect here.