After two weeks of testing the Perseverance's equipment and updating software, NASA undertook the rover's first drive on 4 March. The Perseverance drove a total of 6.5 metres over 33 minutes, while researchers adjusted equipment aboard the rover.
Throughout the drive, the Perseverance drove forward four metres, pivoted 150 degrees and drove another 2.5 metres. Driving missions are now expected to increase to 200 metres.
The test drive was cause for celebration at NASA's Jet Propulsion Laboratory.
"When it comes to wheeled vehicles on other planets, there are few first-time events that measure up in significance to that of the first drive," Anais Zarifian, Perseverance rover mobility test bed engineer, said.
"This was our first chance to 'kick the tires' and take Perseverance out for a spin. The rover's six-wheel drive responded superbly. We are now confident our drive system is good to go, capable of taking us wherever the science leads us over the next two years."
The test drive comes following numerous updates to the rover, including to the software on 26 February in which mission controllers substituted the landing software onboard the rover with software that will assist in investigation.
Further checks that have been undertaken include trialling the rover's 'Radar Imager for Mars' Subsurface Experiment' (RIMFAC) and the 'Mars Oxygen In-Situ Resource Utilization Experiment' (MOXIE). They further trialled the 'Mars Environmental Dynamics Analyzer' (MEDA) and the rover's robotic arm.
Mars 2020 Perseverance rover deputy mission manager Robert Hogg welcomed the trial of the robotic arm.
"Tuesday's first test of the robotic arm was a big moment for us," he said.
"That's the main tool the science team will use to do close-up examination of the geologic features of Jezero Crater, and then we'll drill and sample the ones they find the most interesting. When we got confirmation of the robotic arm flexing its muscles, including images of it working beautifully after its long trip to Mars – well, it made my day."
Following the weeks of updates, controllers of the Perseverance will continue testing equipment onboard the rover and begin commencing on longer missions. Meanwhile, the Perseverance has relayed some 7,000 images back to Earth.
[Related: Perseverance lands on Red Planet]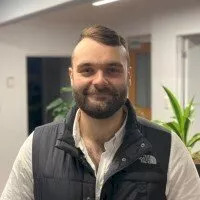 Liam began his career as a speechwriter at New South Wales Parliament before working for world-leading campaigns and research agencies in Sydney and Auckland. Throughout his career, Liam has managed and executed a range of international media and communications campaigns spanning politics, business, industrial relations and infrastructure. He's since shifted his attention to researching and writing extensively on geopolitics and defence, specifically in North Africa, the Middle East and Asia. He holds a Bachelor of Commerce from the University of Sydney and is undertaking a Masters in Strategy and Security from UNSW Canberra.
Receive the latest developments and updates on Australia's space industry direct to your inbox. Subscribe today to Space Connect here.