Northrop Grumman confirmed this week that it has been chosen to deliver solid propulsion systems to support the upcoming NASA Mars Ascent Vehicle (MAV).
Northrop's announcement comes following a series of successful trials on Mars by the space community, including the first test drive of the Perseverance rover in early March.
The Mars Ascent Vehicle (MAV) is expected to begin its initial flight in 2026.
Throughout the mission, the MAV will be accompanied by a "fetch" rover who will gather research samples on Mars and harbour them in the MAV. Following this, the MAV will re-enter Mars' orbit and marry with the Earth Return Orbiter with the newly collected research samples.  
Northrop announced that it will be using its STAR high performance rocket motors to achieve mission success.
Vice president missile products at Northrop Grumman, Rebecca Torzone, welcomed the tender.
"We are committed to help build the rockets that will orbit the samples Perseverance collects so they can be returned to Earth," Torzone outlined.
"We play a vital role with NASA, as we have for decades, by providing key propulsion and control subsystems in support of human spaceflight and robotic exploration missions." 
[Related: Perseverance completes first test drive]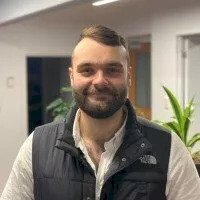 Liam began his career as a speechwriter at New South Wales Parliament before working for world-leading campaigns and research agencies in Sydney and Auckland. Throughout his career, Liam has managed and executed a range of international media and communications campaigns spanning politics, business, industrial relations and infrastructure. He's since shifted his attention to researching and writing extensively on geopolitics and defence, specifically in North Africa, the Middle East and Asia. He holds a Bachelor of Commerce from the University of Sydney and is undertaking a Masters in Strategy and Security from UNSW Canberra.
Receive the latest developments and updates on Australia's space industry direct to your inbox. Subscribe today to Space Connect here.